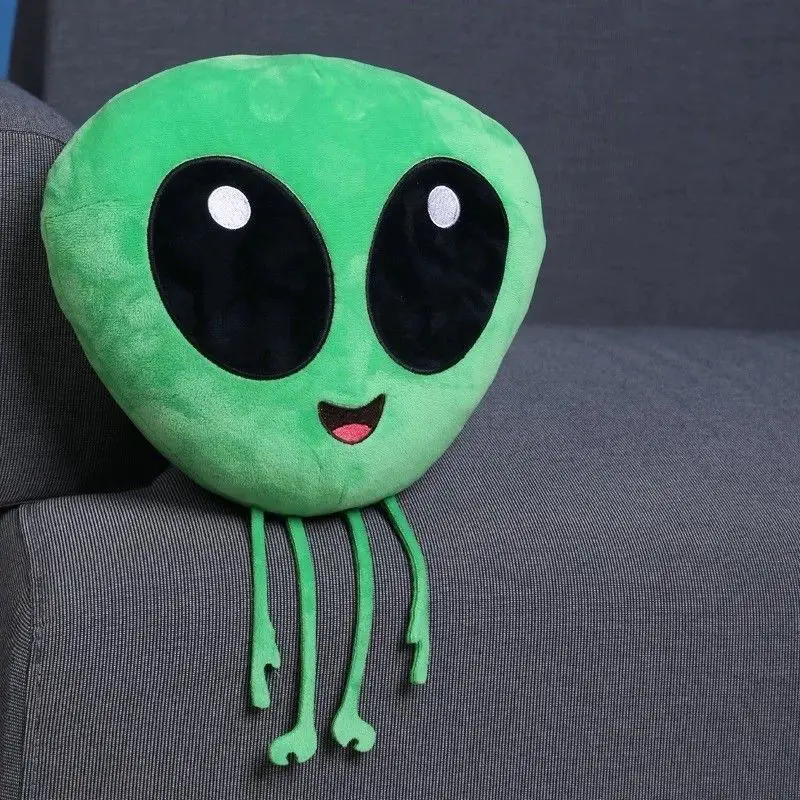 Only $19! Free shipping worldwide! Click here!
If you're looking for the perfect blend of quirky charm and cuddly companionship, look no further. Our new ET Alien Plush Doll is taking the store by storm!
This 33cm, green, interstellar friend is a delightful addition to any toy collection. Crafted from the softest plush and filled with cozy PP cotton, it's perfect for cuddles and is sure to become a comfort favorite for your little ones.
The playful, funny expression on our alien friend adds an adorable touch that appeals to both kids and the kids at heart. It's a unique take on plush toys that sparks the imagination and brings a little extraterrestrial fun into everyday play.
Beyond its delightful look and feel, this ET Alien Plush Doll makes for an ideal gift. Whether it's a birthday, a surprise gift, or just because, the smiles on their faces when they unwrap this charming alien friend will be out of this world!
Please note that due to manual measurement, size may vary slightly. But we assure you, the charm and allure of our ET Alien Plush Doll more than make up for it.
Are you ready for a cuddly adventure that's truly out of this world? Embrace the interstellar fun and add our ET Alien Plush Doll to your toy collection today!