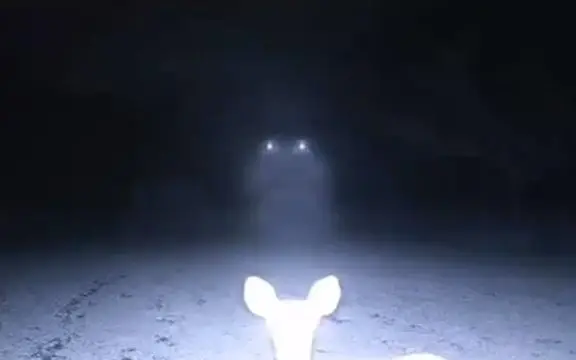 Nighttime images of a UFO captured by a couple in Mississippi made rounds in the internet recently. The photos show a UFO hovering just above the tree line of the couple's wooded property. While the bright lights look like headlights, their distance to the ground are too high in a place wherein there is no road. Did the couple witnessed a space UFO or something more ordinary?
Jackson County residents Rainer and Edith Shattles were taking pictures of animals during the night using an infrared trail cameras and managing to take some deer in the frame on February 16. After around 30 minutes, a bright light was observed illuminated the animals. Then another light came to the couple's view. The mysterious lights seemed to float for a few minutes before taking off.
The couple are very sure that the lights did not come from their infrared cameras because their cameras have no visible light source.
Rainer says that they are pretty sure that it is a UFO but not sure whether it's alien, government drone or something else. He wishes that someone would step out and confirm its identity.
In 2011, there were a surge in UFO sightings in the U.S., increasing by 67 percent from the previous few years. Most alleged extraterrestrial encounters are proven to be ordinary. One notable sighting happened in Kansas City a few years ago but proven to be the Army Golden Knights parachuting team who performed a night jump. However, not all reported sightings turn out to be ordinary. Still, there are unexplained sightings from all over the world.