John F. Kennedy assassination has something to do with
UFO disclosure
. This is the possibility revealed by Wikileaks Stratfor UFO files. Dated on November 12, 1963, Kennedy informed chief of the counterintelligence staff of the CIA, Jesus Angleton, that he was preparing everything to disclose UFO intelligence data with Russians through NASA's director.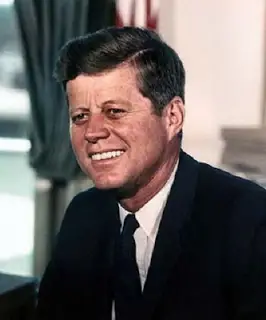 On the same date, Kennedy requested intelligence community board member James E. Webb to start the peace process towards Russians through joint space exploration. Webb most likely interpreted the planned program by Kennedy as sharing classified UFO data.
The memorandum by Kennedy that he outlined for Angleton includes disclosure request of high threat cases and clear distinction between known and unknown. This is to prevent the Soviets to mistakenly think that the extended cooperation was just a cover for intelligence gathering of their space programs and defense. Lastly, Kennedy wanted Angleton to make a program for data sharing with mission directors of NASA in their defensive responsibilities. This was not acceptable to the CIA and to Angleton.
Kennedy had made known that he was ready to break the CIA into a thousand pieces just to force them to hand over to him the most guarded secret.
This memo had been passed around, possibly seeking consensus on the request. It was a hot case that Angleton had to deal. The question remains a mystery whether Angleton set up or unintentionally supplied the needed things for the murder of the century.