An American man believes that he has discovered the indisputable proof of the existence of aliens. In related report, Scott Waring of
UFO Sightings Daily
says cloaking technology may have applied in hiding the mountain faces from Google Earth map.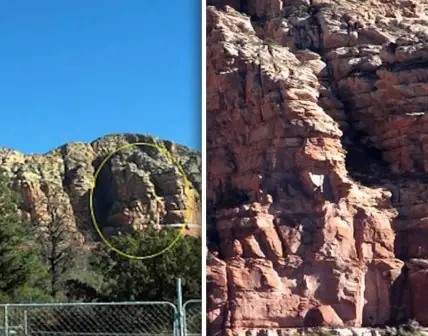 He explains that it is possible the cloaking technology has been manipulating people's mind in order to subconsciously forcing them to reject the fact that the face is there and real. Waring notes that extraterrestrials are so advanced even ahead of mankind by millions of years, so underestimating their technology and abilities is totally wrong.
Others have another explanation about the scenario. They believe that the satellites used by Google Earth to take images are high in the sky, making them difficult to capture or photograph the side of mountains and that the stretched or cloaked appearance which happens to be on the side of the mountain fails to show on the map.
Scott provides advice in his report; telling anyone not to get intimidated by thoughts of other people who told you that you are believing the wrong thing. Scott says that if you know what that thing is, then stay to your belief and never back down. In other words, don't let someone tells you that you're crazy for believing what most people considered as fantasies fuelled by paranoia.