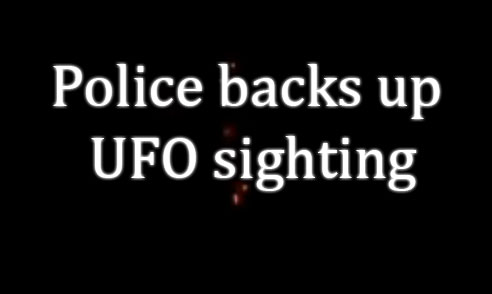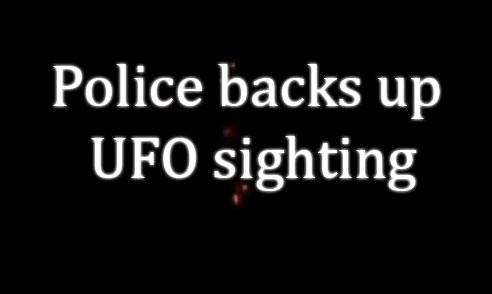 Residents reported a multiple UFO sightings over Lower Paxton Township in Pennsylvania and police backed them up. They also saw it!
This mysterious phenomenon happened on Monday, 25th August 2014.
More info in the ABC 27 News!
Update:
UFO Over Pennsylvania Baffles Police
Lower Paxton Township, Pennsylvania police responded to a call about strange lights in the sky and to their surprise they also saw a UFO after that call.
On Monday night, Harrisburg-based ABC 27 featured a report about a UFO sighting in Lower Paxton Township. In a report by a resident Stephanie Wilkerson reveals that a strange light was spotted by her while she was chilling with a glass of wine.
She told ABC 27 that she initially thought of an airplane until she realized it was hovering. She watched the mysterious aerial thing for around 20 minutes and started observing it changing colors.
The woman witness called her husband as well as their neighbor to come outside and look the mysterious object in the sky. According to the reporting witness, her neighbor was amazed and pulled out a pair of binoculars to get a better look of it. The neighbor thought at first that it was just a planet, but he ruled out that possibility when he saw it changed colors, turning into yellow.
Wilkerson then decided to call the cops and when an officer arrived at the place, he also apparently baffled by the strange activity in the sky, especially when he got a closer look at an object using the binoculars.
When Lt. Gary Seefeldt of the Lower Paxton Township police was interviewed by ABC 27 he said that upon arriving in the area, he also saw the object, so he decided to call his sergeant and corporal to confirm what he just saw.
The police contacted Harrisburg International Airport and Fort Indiantown Gap Army and National Guard post. Both reported no aircraft activity at that time in the area.
The police were left baffled and wrote up an incident report. Seefeldt said that their officers spotted something not ordinary activity in the night sky.
ABC 27 reporter Mark Hall did interviews of several neighbors and one of them said her husband spotted the object but thought it was a helicopter. Another neighbor claimed they saw similar thing on Friday night.
Hall said many residents are unsure of the strange thing's identity. Wilkerson told Hall that he was scared and now he becomes a believer in UFOs.