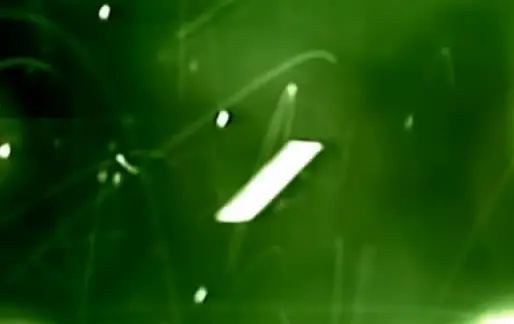 UFO believers, experts and enthusiasts may have not forgotten the footage from a space shuttle mission in 1996 wherein they consider it as not only a UFO footage but high-definition resolution of images that could prove aliens do really exist.
The video footage of the Space Shuttle Columbia shows of what is known today as the tether incident wherein the deployment of a tethered satellite system was followed by a camera until the tether broke. Designated STS-75, the mission was a joint operation between Italy and the U.S. The deployment was supposed to be a regular routine but was ended with the Tethered Satellite System separated, resulting the satellite to spin off the void. The system was designed to study Earth's upper atmosphere and investigate new sources of spacecraft power. The video shows the satellite drifting away and 18 years later, conspiracy theorists and UFO believers are still talking about it.
Just recently, a high definition enhancement of tether incident footage made the rounds online. The video was posted to YouTube by username Stargazer Nation. It shows the cable (tether) with several white dots and several other circular objects floating around the cable. These circular objects appear to have holes at their centers. Enthusiasts believe that these UFOs are evidence of the interaction of aliens towards humans.
Franklin Chang-Diaz, space shuttle astronaut, explained at that time that a little bit of debris that apparently flies with them was simply catching and reflecting sunlight.
However, John Tindall of History Channel explained the camera's telephoto lens produced the images. Tindall said that the lens has a circular mirror with a middle hole. He said that it was the mirror that left an artifact on the video images. He further noted that the images were not in the background but actually in the foreground.
Since NASA's archives don't mention of UFOs or any anomaly with regard to tether incident, conspiracy theorists believe that there have been cover-ups.