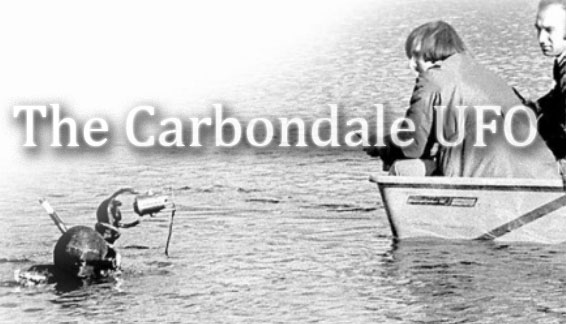 On the night of November 1974 in Carbondale, Pennsylvania, three teenage boys started a UFO legend that still lingers around the area 40 years later.
Robert Gillette Jr. together with the other boys reported to police on 9th of November that they saw a red whirling ball flying over Salem Mountain into the mine pond.
The sighting later became known as the Carbondale UFO, which drew military, police officers, curious people and UFO enthusiasts from across the U.S. The glow remained for around nine hours. After two days, a diver came forward with an old railroad lantern in hand after emerging from the murky waters.
After two decades and 5 years, Gillette admitted that he threw a battery-powered lantern into the pond to play a prank to his sister, but the legend stays on.
Carbondale city plans to celebrate the 40th anniversary of the Carbondale UFO on Saturday during the Pioneer Nights in connection to the Ethnic Heritage Festival with the Carbon D. Alien Regatta.
Co-owner of Icon Technologies Alex Kelly grew up in the area around the silt pond, but he doesn't remember about the UFO or little green men. He only recalls the chaos the next day. He said there were cars around the area that they could not get out of their driveway.
Kelly said there were still people who believe that it was a craft not from this planet and the government covered it up. Kelly added that most Carbondale residents agree that a flatbed truck hid something, which was covered with a blue tarp while moving away from the scene.
Now, another co-owner of Icon Technologies Jim Racht and Kelly are working to include the UFO landing in the history of the town. They are both interested to know if there was a UFO and who drove the craft.