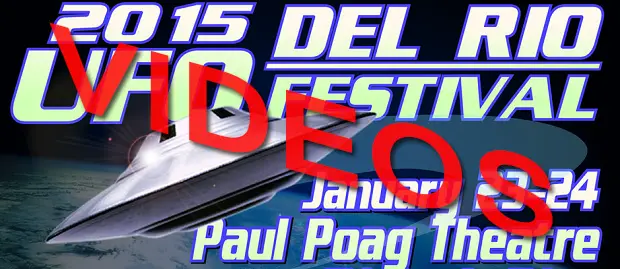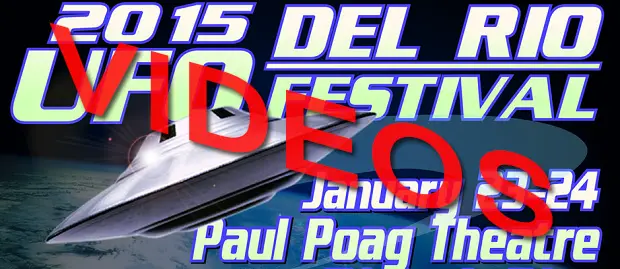 Del Rio UFO Festival January 23 & 24, 2015
Cowboys and Aliens
In the Wild West days of gunslingers, outlaws, and frontier justice, there actually were hundreds of UFO sightings and encounters. Our first presenter, UFO researcher Stephen Andrasko, brings us the stories behind some of the more interesting cases from the Old West, based on the recently published book, The Real Cowboys & Aliens: UFO Encounters of the Old West. Mr. Andrasko speaks frequently at UFO conferences and is an award-winning story teller. He holds a Master's degree from the University of North Texas in Denton.
Real X Files
On Jan. 21, 2015, the news broke about the release of 130,000 pages of U.S. government UFO-related documents that were previously classified as top secret. Nobody in the world knows more about government UFO document releases than our next speaker, Nick Pope. While working for the Ministry of Defense, Nick was in charge of the British government's top secret "X files." His highly-classified work included alien abductions, crop circles, and government psychic experiments. Nick has been called "the real Fox Mulder."
Crossfire
If you've ever wondered, even for a minute, "Who killed JFK?" you might want to talk to our next speaker. Jim Marrs is one of the world's leading advocates of the theory that President Kennedy was the victim of a deep conspiracy. For over 30 years, Mr. Marrs taught a course on the JFK assassination at the University of Texas at Arlington. In 1989, his book, "Crossfire: The Plot That Killed Kennedy," was published to critical acclaim and was a New York Times Best Seller. His book became a basis for the Oliver Stone film "JFK," for which Mr. Marrs served as a chief consultant.