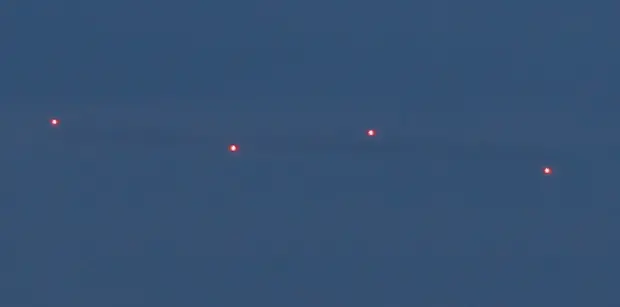 These interesting UFO photos were taken in the sky above La Jolla, an affluent neighborhood in San Diego, California. This paranormal phenomenon happened on 31st March 2015.
Witness report: After a storm had passed, was taking photos of a rainbow. Down the street I noticed an odd red shaft of light, so I took a couple of photos. Was surprised to find a cocoon of light within the red shaft by applying red filtering. 

Author (source: mufon)
Click on the photos to enlarge!