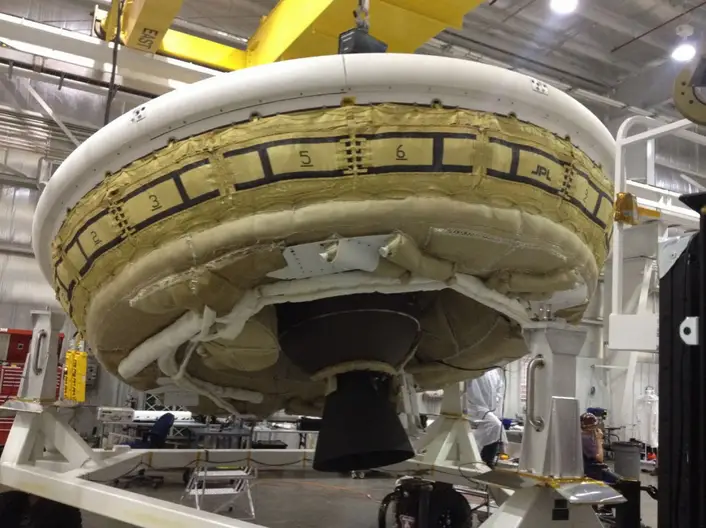 NASA's latest test flight of its flying saucer in hopes to send humans to Mars safely and efficiently was considered as a partial success of the most ambitious project so far after its parachute failed to open properly.
NASA website statement said that its Low-Density Supersonic Decelerator (LDSD) project completed the second flight test when the large saucer-shaped craft splashed down successfully in the Pacific Ocean off the coast of the Hawaiian island of Kauai.
But a problem was encountered during the live recorded launch when the parachute only partially opened. The parachute was intended to slow the craft in descent only.
However, the second test was an improvement on the previous one where the parachute was ripped to shreds after opening, which means that more work should be done before it can be used. The U.S. space agency has until 2035 to improve the flying saucer-shaped craft.
The latest launch has been delayed due to poor or unstable weather conditions near the surface, which prevented the launch of the balloon. The test flight used a balloon to transport the spaceship above Earth's atmosphere, so calm conditions are needed for the test flight to go ahead.
The craft underwent preliminary tests in June 2014 when it was sent 120,000 feet above Earth, where the thin atmosphere is similar to Mars. The balloon exploded after it reaches the correct height. We'll keep you updated with more pictures and videos of the test and other tests in the future.