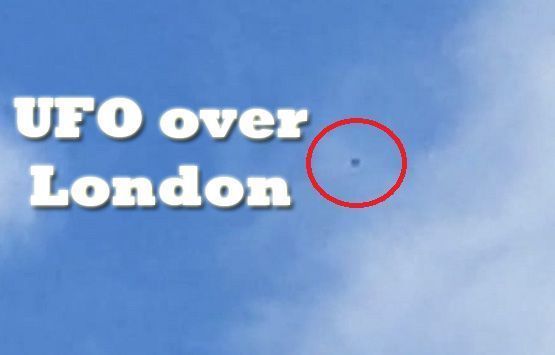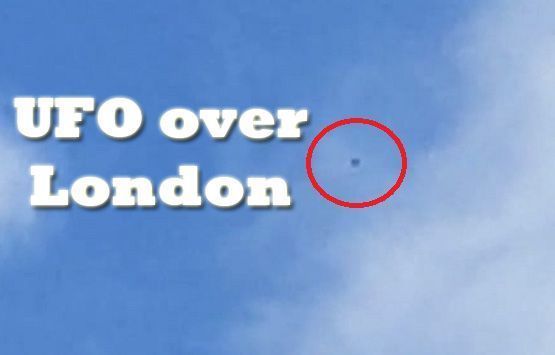 A British witness reported seeing and recording a dark object crossing the sky above London that changed directions, slowed down, hovered at times, and seemed to change in shape.
The event took place at 2:55 p.m. on July 5, 2015, in London while the witness was sitting outside in the garden enjoying a cup of tea.
The witness said that he was watching three birds and then noticed another flying one in dark shape. The fourth one was not moving in a similar manner as the other three birds.
The witness started recording the object using a mobile phone for around two minutes. Then decided to get into a room to get a DSLR camera. He put the lens on a 50-300mm telephoto lens and went back to the garden.
He took several photos at full zoom, but the first 5 or 6 were over exposed. He failed to check the first set of images, perhaps because of excitement. He adjusted the setting and snapped another two photos at full zoom.
After shooting the last picture, the object disappeared into the witness line of sight. In his MUFON report, the witness described the object as a black dot travelling at regular speed on an erratic course. He also noticed in the video that the object changed direction many times, seemed to slow down, and hovered at other occasions.
The witness reviewed the photos and zoomed in to get a better look. In one image, the object seems stereotypical flying saucer with a lighter circle marking on it. In other photos, the object appears in an entirely different shape.
The case was reported on July 9, 2015, to MUFON and field investigator Jack Turnbull closed it as unknown after investigating it.