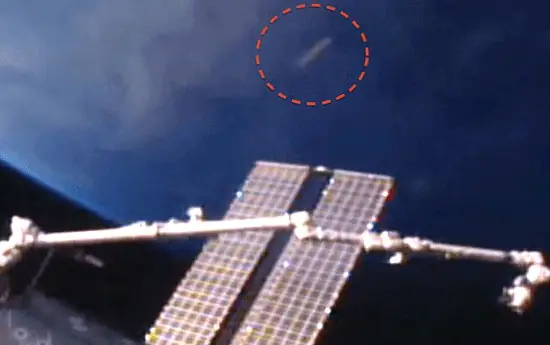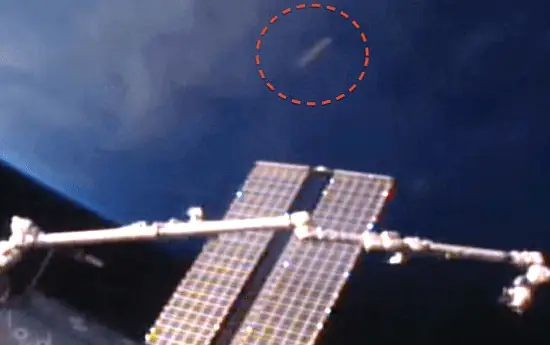 Most of the time, UFO observers reported to have seen sphere-shaped objects in space, but the recent sighting may change the trend. A cylinder, semi-transparent UFO was observed in NASA live web feed earlier in March, moving alongside the International Space Station (ISS).
The video apparently shows the UFO moving at the same speed as the massive US spacecraft. UFO observers say that the cylinder space object is the same thing to what had seen on worldwide CNN in 2007.
The 1 minute and 22 seconds clip shows the outside of the space station, but on the right side of the screen, a seemingly moving object travelling at the same speed can be observed.
UFO enthusiasts call this object a cylinder and semi-transparent one.
However, the screen went blue just when it was about to come into focus. UFO researchers have been alleging NASA of cover-up every time it catches a UFO on cam.
The CNN video of the external tank that fell from the Atlantis features a triangular object flying across the bottom right corner of the screen. John Schaser, who first published the clip to YouTube, said the footage was downloaded from the NASA website and posted it on the video sharing site.