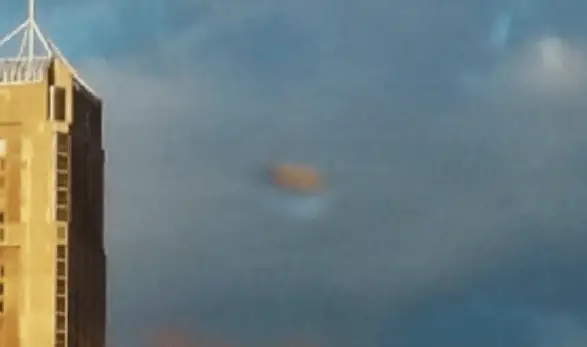 A man believes that he videotapes a UFO that uses advanced camouflage technology while flying through storm clouds. YouTube user SAUFOTX was sitting in a parked car when he took the video in San Antonio, Texas.
In the video, the object appears to travel through the sky on an overcast morning in February. The witness was observing the clouds after a heavy storm had passed when he noticed a mysterious looking cloud. He decided to take a photo of it using an LG cell phone.
He saw a saucer-shaped UFO that was moving erratically. The witness uses top of the buildings as reference points. When zooming in, he made out a glow and a shadow underneath the aerial thing.
Upon checking the video, he had come to the conclusion that he had seen a massive UFO with a camouflage technology.
However, some viewers of the video don't agree as they think the object is just a drop of water on a windshield. Similar comments say that the suspicious object was just a drop of rain on the window. Others go on to say that the YouTube user just wants attention so badly that he decides to invent a UFO story.