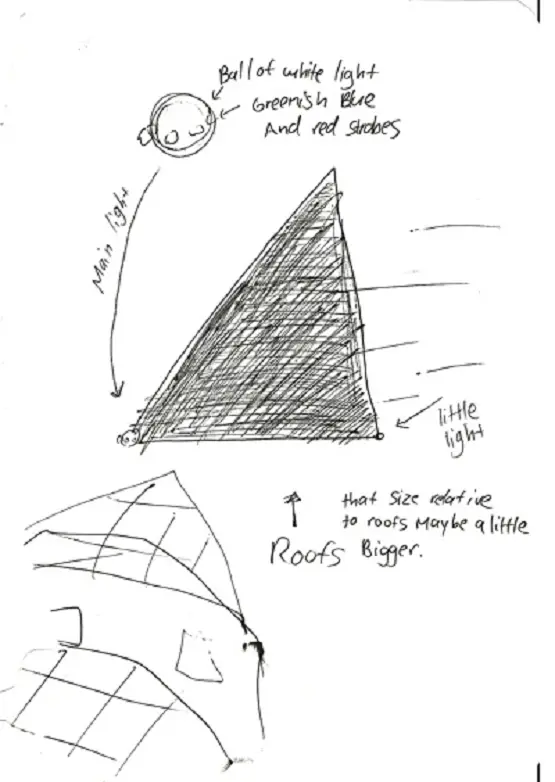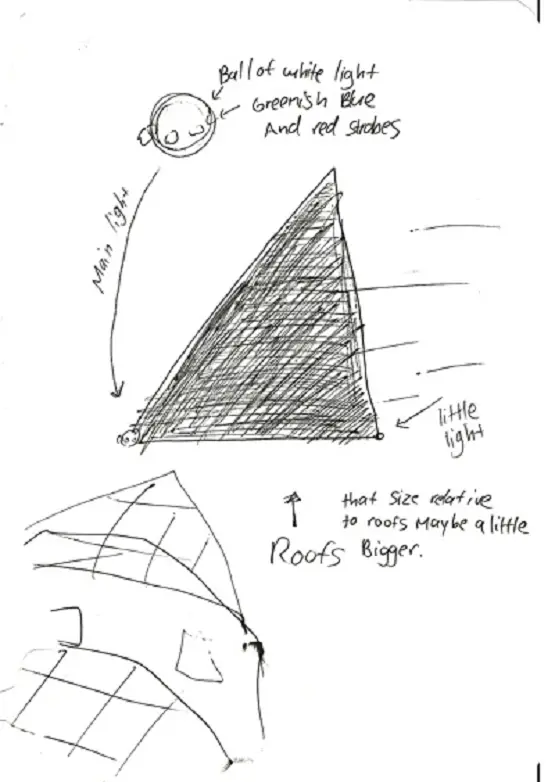 A large, black triangle UFO was spotted at Indian Land by a South Carolinian witness. It reportedly moved away so quickly, which made the witness upset. He reported his strange experience to Mutual UFO Network (MUFON) and his testimony was filed in Case 76605 in the witness reporting database.
According to the report, he was lying in bed with a headphone listening to music when he noticed a light after looking out a bedroom on May 26, 2016.
The witness claimed to have seen a white light along with red and blue lights blinking on the UFO. He was thinking of a plane, but the object was moving so fast than any other typical planes that he had known. The speed caught his attention, so he got up and ran to the window.
Also unusual to him was the size of the light. It was so big and considering the distance, some detail could be made out if it was a plane, said the witness. The witness just saw the blue and red strobes on the wings, but it was just a ball of light to his view.
The witness observed the unidentified flying object as it moved behind trees, still traveling at very fast speed, and then emerged again from the trees.
He then apparently noticed a smaller white light following the first object at the same rate. Just before the witness lost sight of it, he realized that the two lights were connected and that he was actually looking at a huge, black triangle craft with lights at the points.
He was upset not to get outside to see it because he almost had a panic attack and it was too late for him when he got outside because it was gone.
The witness testimony was filed on May 26, 2016, along with one illustration.