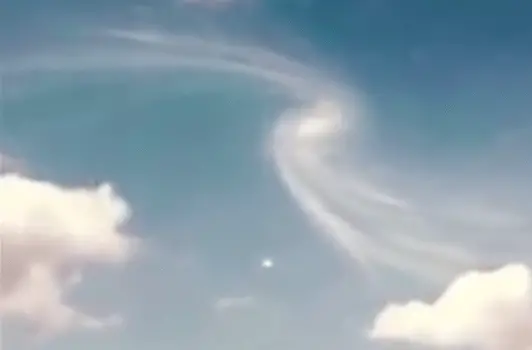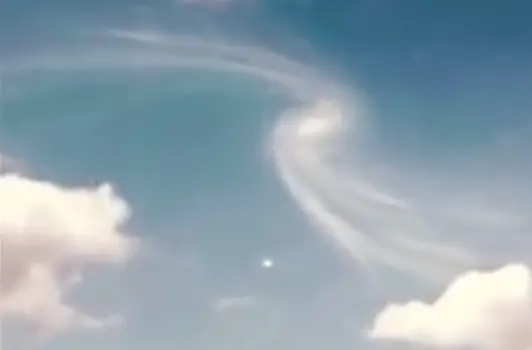 Claims of an alien spacecraft have emerged after an intriguing footage appears to show strange aerial event that involves a UFO being sucked into a portal.
A swirling white vortex can be seen in the blue sky in the 45-second video. As it coils, it becomes smaller.
The background of the video produces a sound commonly heard from a large airplane or a jet flying at low altitude.
As the vortex continues to decrease in size, a small glowing ball of light apparently appears in the bottom left corner of the clip.
The UFO allegedly rises rapidly to the centre of the portal. Once it reaches there, it seems that the white formation swallows it, making the mysterious thing to disappear without a trace in the blue sky.
Misterio Canal uploaded the video to YouTube few days ago and had been viewed thousands of times.
However, it's hard to tell where the video was shot. It is titled "Dimensional portal in the sky absorbs a UFO."
Some viewers doubt the video's authenticity. One suggests that it could be digital effects, and another believes it is just a plain tornado.