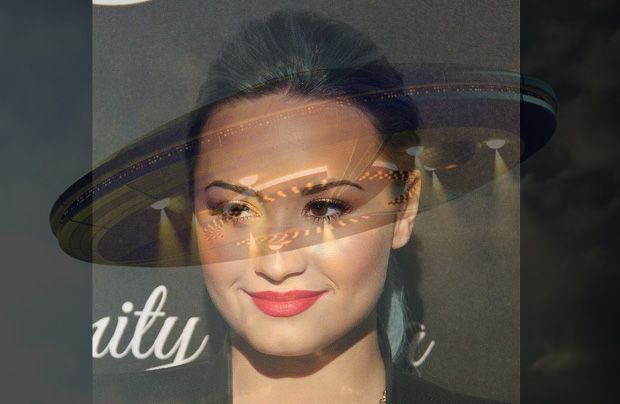 The latest comments of a pop star are literally out of this world. Singer Demi Lovato shared her theories on extraterrestrial life in an interview with Elle Canada's September issue. When the magazine's reporter asked her of things she believes in, the 23-year-old "Confident" singer exclaimed "Aliens!" "I've seen a UFO," she added.
Lovato claimed she had the UFO sighting several years ago. The celebrity said she saw something in the sky while doing some walks outside. She described it as a worm-like object that "was changing shapes and moving all over the place."
Interestingly, in June 2014, Lovato also discussed aliens in an interview. The former Disney star backed up the conspiracy theory that mermaids are aliens during her interview on Late Night With Seth Meyers. She revealed her belief of aliens as real, and for her, it is very self-centered to believe that humans are the only living things in the universe.
On the same interview, she noted Atlantis as a possible home of mermaids, which she believes an alien species living in parts of the Indian Ocean. She continued saying that Christopher Columbus has seen three mermaids on his way to America.
Miss Lovato is not the only celebrity who discusses aliens. Earlier this month, former One Direction Zayn Malik claimed that he left the group because an alien spoke to him in a dream.