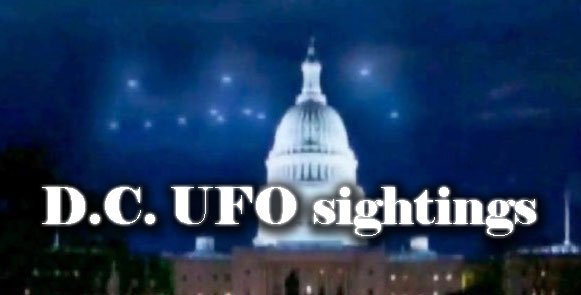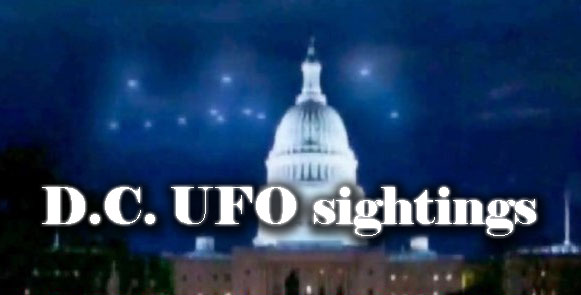 Some people would ask why aliens seem to don't care about landing on the White House lawn. Many may be surprised to learn that UFOs created a panic in Washington, D.C. in 1952. Jets were scrambled when the Air Force noticed UFOs nearby, but jet pilots could not catch the unknown flying objects. These UFO incursions happened in multiple instances, and U.S. Air Force UFO investigators observed one of them from the control tower at Washington National Airport.
The U.S. Air Force investigation could be the most thorough examination of the UFO issue. They started their investigation in 1948, which was called Project Sign, then changed to Project Grudge, and finally called Project Blue Book.
As a result of these studies, the Air Force points three things:
(1) No UFOs has posed any threat to the national security;
(2) No technological developments or principles beyond the present-day scientific knowledge has been found from the sightings submitted to or discovered by the Air Force; and
(3) There has been no proof that sightings categorized as "unidentified" are extraterrestrial craft or vehicles.
However, it appears that not everyone involved in the investigations shared the same conclusions.
The head of Project Blue Book at the time stated that the July 1952 UFO sightings over Washington, D.C. had made headlines worldwide and confused the Air Force. The mysterious events lasted for several days that highlighted with many radar detections of unidentified flying objects, and many people from the ground witnessed some of the events. Jets were scrambled in many of the sightings and each of these incidents, the UFOs managed to outmaneuver the jets.
Various photos and videos about UFOs over Washington DC are all over the internet, but they are all either recreations or reflections of the incidents. No videos or pictures were captured, but the case remains unsolved.
Lead Air Force investigator Captain Edward Ruppelt, head of Project Blue Book from 1952 to 1953, explained the investigation of the events in Washington, D.C. in his book. Ruppelt wrote that many in the Air Force were convinced the UFOs were interplanetary spaceships.