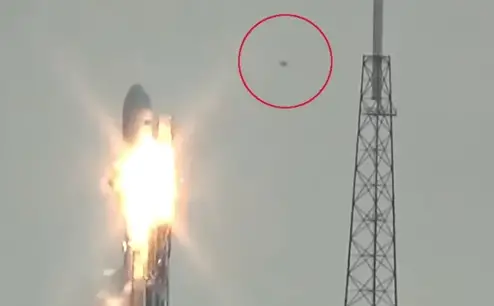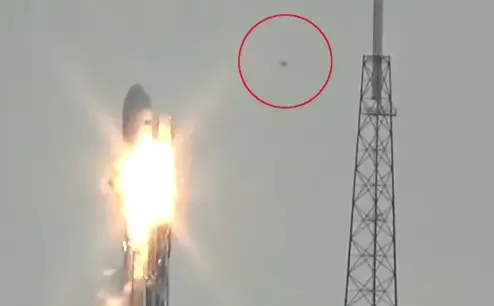 Last week, Elon Musk's Falcon 9 Space X rocket exploded moments before a test launch. The incident left massive financial and technological loss for the company. It was blamed to a faulty rocket engine that made a spark and eventually explosion of the entire system, including the launchpad.
The company has issued an official statement concerning the incident. They are reportedly investigating the exact cause of the explosion with the help of the Federal Aviation Administration, the US Air Force, and NASA. The next generation space rocket was supposedly designed to be incorporated into a NASA crew flight in 2017.
Meanwhile, alien enthusiasts believe they know the reason for the explosion saying that a UFO shot a laser beam that resulted in the destruction of the Space X rocket. These self-proclaimed UFO researchers point out the video evidence showing an unidentified flying object over the rocket moments before the explosion. Furthermore, they also refer an anomaly on the launchpad following an explosion.
They dismissed the idea that the black flying object in the video was just a bird or a bug, arguing that it must have been a UFO moving at hypersonic speed. They explained that if between the left and right tower there's at least a quarter mile, the so-called bug is traveling 3,600 mph at a minimum because it beamed from one end to the other in just 0.25 second.
UFO enthusiasts further suggesting that the UFO is behind the tower and not in front of the camera lens, dismissing once more the possibility of a bug. They stressed that the left tower hides the UFO behind it.