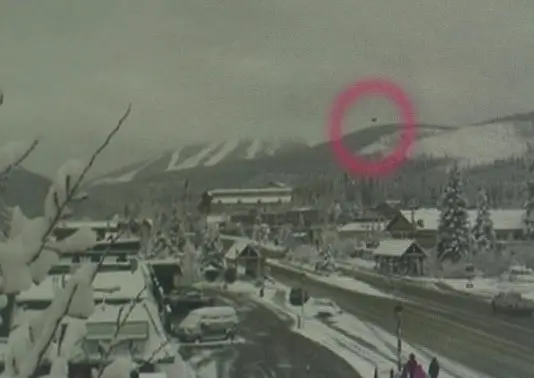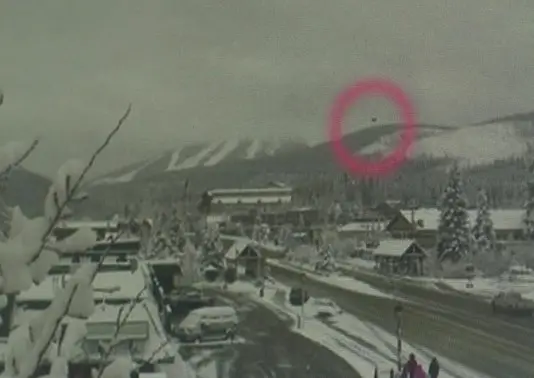 The snow has been incredible at the Winter Park Ski Area in Colorado with 216 inches on the year, which could be probably the reason why Director of Public Relations Steve Hurlbert is wearing a shiny, aluminum foil hat.
Hurlbert said that they know from their research that aliens love snow very much.
Snow-loving aliens could be the reason some claim a spaceship was observed on Winter Park webcam flying above the ski area in November of last year.
Alien visitation with an excellent snow is a fantastic combination in the Winter Park. Hurlbert said that someone who monitors their cloud seeding had seen on the webcam a black dot that interestingly looks like an alien spaceship.
The black dot is reportedly not a plane or helicopter, but there are some who think it maybe some dirt or perhaps a spaceship.
According to some conspiracy theorists, it could be a craft from or to a secret alien base. It is being reported that the Winter Park area is the home of an alien base and this would not be a surprise for Hurlbert since the area has been known for years of being an excellent destination for second home owners.
The reported UFO has not been reported again, and Hurlbert is yet to see one of the alien ships himself in the Winter Park, but in case he sees one, he is always prepared with his ET mind control prevention aluminum hat.