"…At the time immediately I didn't feel frightened. I did subsequently feel that we were looking at something that really we shouldn't be seeing. And I remember being told on landing that I looked fairly shaken, almost as if I had seen a ghost…."

Air Commodore Michael Swiney O.B.E. (RAF Retired)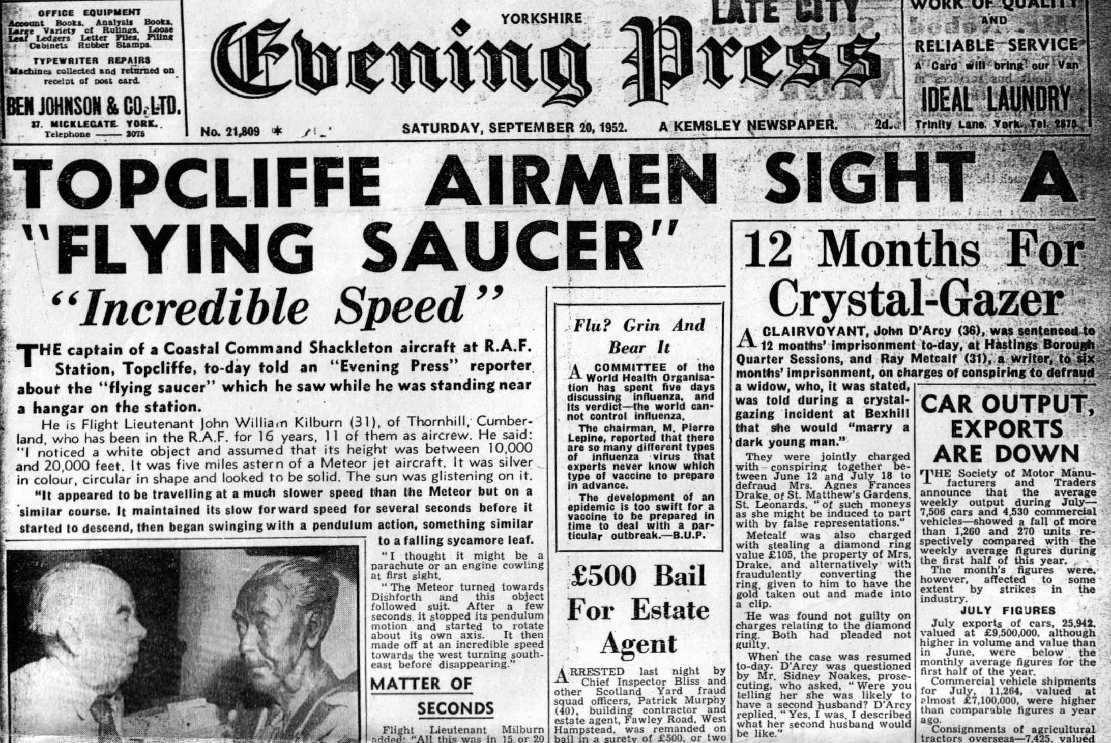 Check out this video about an amazing UFO reports during operation Mainbrace that happened in 1952. More info in the Youtube clip below!