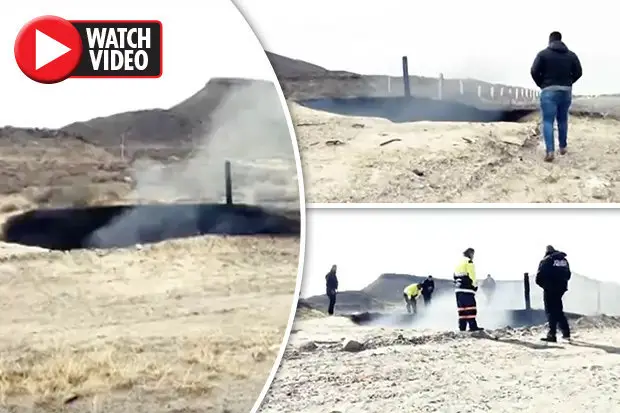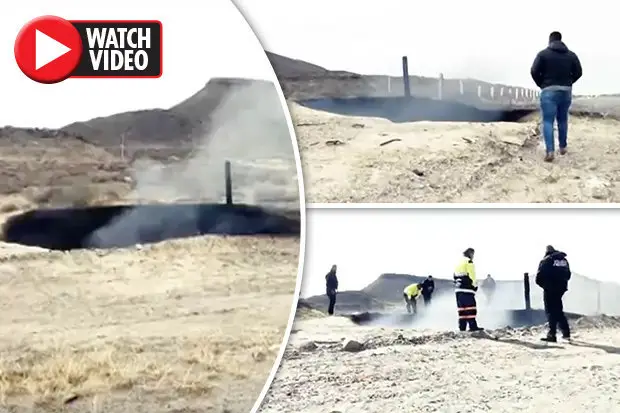 Speculation of a UFO crash into Earth has taken centre stage after footage has surfaced showing a mysterious burning pit found at the side of a busy motorway.
Authorities are still investigating what they have discovered. The clip shows a thick mist that fills the air from a black hole.
The crater was measured eight metres wide and deep and can be seen smoking heavily, which suggests that the mysterious event had just taken place recently.
There were people on the scene soon after the incident had occurred but no evidence yet to explain what actually took place.
There were suggestions that a UFO or a meteor crashing into Earth may have been the cause the black hole.
The strange event happened on January 17 in Mexico and uploaded to YouTube the next day.
The original video has racked up thousands of views and being shared on several other channels.
Viewers were quick to suggest what it could be.
One comment said that it looked like a UFO landed and took off, leaving a crater.
However, others disagreed saying that it was a burning hole used to dispose rubbish. They explained that it looked like a burning hole and no impact on the earth as there was no debris.
Gangs may have also used the holes to burn drugs, weapons, and bodies.
Others believed that the increased sightings of meteors recently could be linked to the crater.