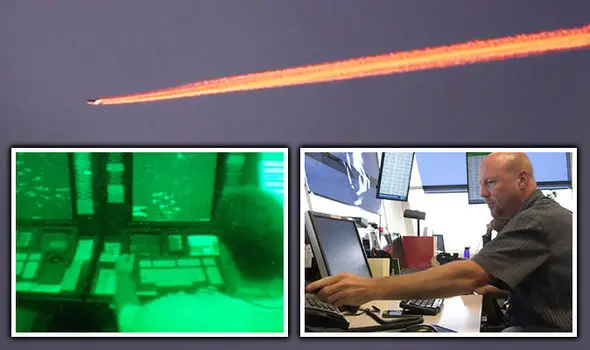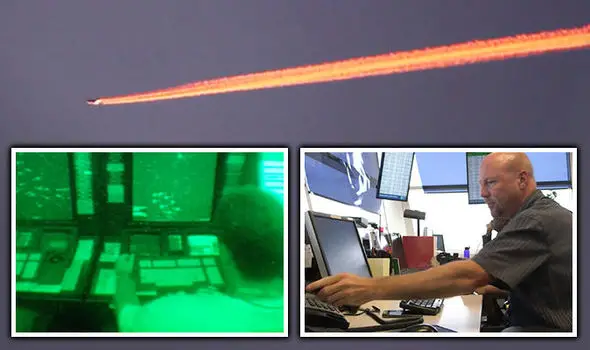 A mysterious UFO apparently outmanoeuvred F15 fighter pilots who attempted to intercept it. It was noticed on radar flying at incredible speeds before disappearing. The bizarre incident took place on the evening of October 25 above the Pacific Northwest in northern California.
Commercial pilots flying north above Oregon apparently noticed the white object that was first spotted on radar. The video and audio recordings of the radar operators were released under the Freedom of Information Act.
The group behind the declassification believe they present what could be one of the most insightful instances of official documentation surrounding such encounter that the Federal Aviation Administration (FAA) and the USAF had already both confirmed to have taken place.
The recently declassified materials include audio recordings of radio transmissions and phone calls made as the mysterious incident unfolded. Pilot interviews, as well as conversations with FAA officials after the event, are also included.
The object was first noticed on radar flying at high speed across Northern California, around 4:30 pm local time. It then took a sharp north turn and merged with commercial aircraft when it vanished from radar.
The incident left people baffling what the mysterious object could have been.
In recordings of calls after the strange event, one operator is heard saying there was definitely something out there. Another one says the UFO had made a sudden manoeuvre and took off northbound. The third one can be heard saying "I have a feeling someone is going to go through this with a fine-tooth comb."
Southwest 4712 pilot said he never encountered such incident in nearly 30 years of flying jets. He explained that he probably would not have seen it clear if it was like a Lear type airframe (private jet). He further described the white aeroplane as big and moved at a clip, probably faster than they were flying.
An FAA Quality Assurance Group official can be heard saying that it is weird and should be classified as potentially significant.
Military officials have not identified the origin of the plane or even the destination after it disappeared.