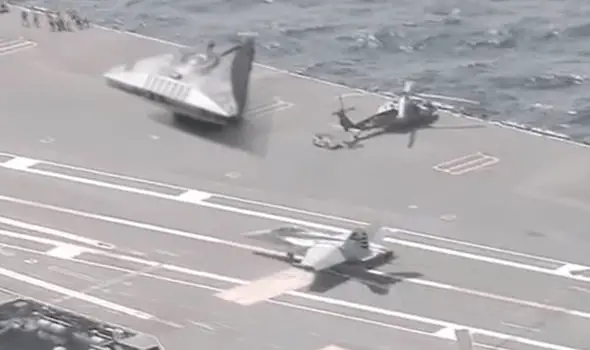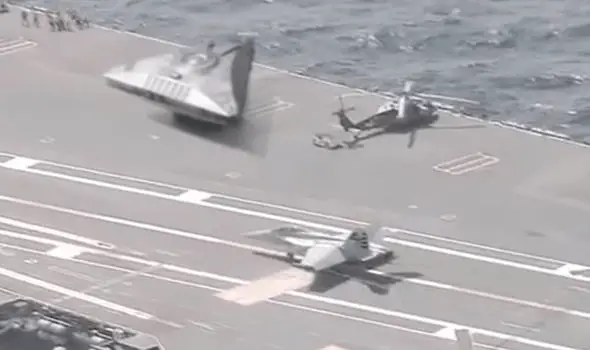 YouTube footage appears to show a UFO beside a Navy helicopter onboard a US aircraft carrier. It shows a US jet about to land and a fighter shadowing it while a triangular object can be seen beside a Navy helicopter.
YouTube channel Section 51 slowed down the footage for effect.
Many commenters of the video believe the object is a TR-3B, an alleged anti-gravity spy plane of the US Air Force black project.
Some explain that the object in question is being developed with the use of reverse-engineered alien technology, but it is in any case not alien as it is built on Earth.
However, sceptics suggested the object was altered using CGI technology. They explained that CGI was improving, making it almost impossible to know what was real and what was fake.
Meanwhile, ufoofinterest.org tweeted a video showing the supposed original US Navy video without a UFO in sight to prove that it had been edited.
The group called SECTION 51 hoax promoter and CGI artist.