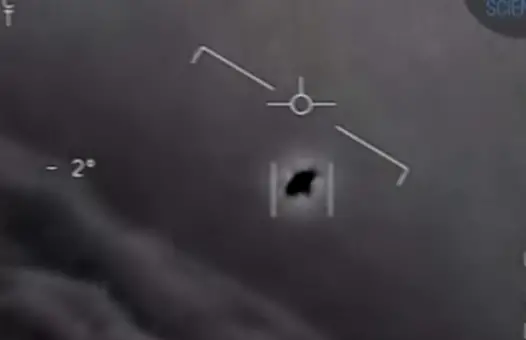 As you may recall, the Navy released three videos of bizarre UFO encounters, involving characteristics that defy much of our understanding of physics. One was from the Nimitz aircraft carrier incident, and the others were from a much later encounter with the carrier Roosevelt. The videos were short in length and somewhat grainy. Many journalists have attempted if there's more of those videos that are at least longer, clearer versions of the ones already made public. However, all such requests were answered in the negative.
Interestingly, researcher Christian Lambright submitted a Freedom of Information Act (FOIA) request to the Office of Naval Intelligence (ONI) in October 2019 to look for some particular details along these lines. Recently, he finally received a response. While the military did not provide him with any new videos or documents, they did concede that they have other papers and another video that would apply to his recent request. Unfortunately, they could not release the documents and video footage because they were classified top secret and secret respectively. The Navy claims that their release could cause grave damage to national security.
The new development is in contrast to what Pentagon spokesperson Susan Gough had announced. Despite testimony from several of the sailors from the Nimitz battle group who witnessed these events claiming that they remembered seeing longer videos, Ms Gough informed us on several instances that those three videos were the only ones they had and no clearer or more extended versions existed.
Now, we have the Pentagon, through Ms Gough, saying there are no more videos and we have ONI saying there's at least one more. Somebody is lying again, as both of these things can't be simultaneously true.
Who should we believe? Let us know in the comment section.