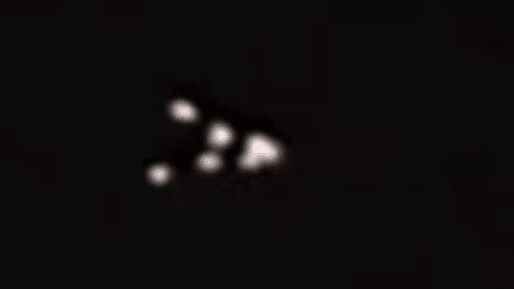 Triangular UFO was spotted again in Texas for the third time after one sighting on New Year's Day and another last February.
The latest triangular-shaped UFO can be seen clearly in a video. The mysterious aerial thing was first seen in Houston on New Year's Day and then spotted again in a motorway in Bogata the next month.
The third Texas UFO this year has been seen this time around above Seguin in possibly the clearest footage yet.
The footage shows a group of seven lights flying in a triangle formation across the dark sky.
The man behind the camera can be heard saying words of surprise.
The lights continued to move on their path and disappeared out of sight after just a few minutes.
YouTube conspiracy channel Disclose Screen shared the video and received mixed suggestions.
One viewer suggested that one or two of the lights were the army and the police operating with their new toys.
Some viewers believe they are lights of one UFO as aliens are monitoring the situation of people below amid the pandemic.