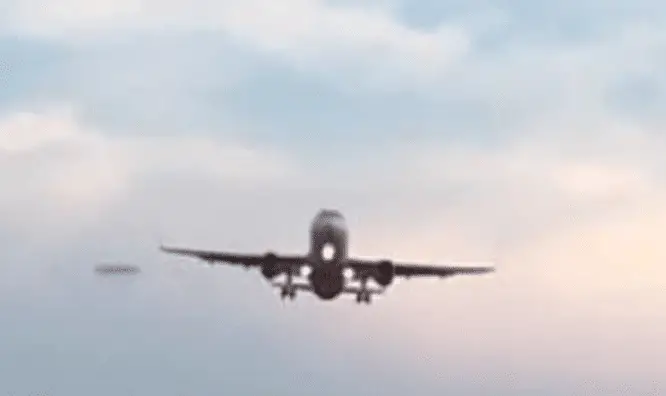 Andrew Pollard had travelled with his young son from Maltby to Doncaster to watch aeroplanes coming down to land, taking photos and videoing them as they flew low over their heads.
After watching the jets in a fun evening, they went home and thought nothing of the photos and footage until he was about to delete the film, which he claimed he accidentally recorded in slow motion.
He noticed a mysterious object streaking across the screen. Andrew said he must have recorded it at the wrong speed, and just before he deleted it, he saw what seemed like a rod flying across. He found it really strange. When someone freeze-framed the footage, it looked like a disc, Andrew said.
He reportedly reported it to the airport and that they were quite interested in it. Andrew claimed to have a vast knowledge about this kind of thing but thought it could be a UFO because it was really unusual.
Andrew has used audio recordings as part of ghost investigation groups around Yorkshire, investigating the unexplained phenomenon, but said he wasn't very good with video recordings.
He thought the UFO was too fast to be a drone and did not believe it was a bird either.
The mysterious object appears in his clip around three seconds of the video recording. It appears on the right-hand side of the screen and moves quickly to the left-hand side in what looks to be a straight line. By the 6 seconds mark, it vanishes from the frame.
Andrew believes he wouldn't have noticed it if he recorded it at full speed.
Don't forget to follow us on Facebook for the latest UFO news, videos & photos.

Link: www.facebook.com/LatestUFOSightings/
Doncaster UFO from justa4t on Vimeo.