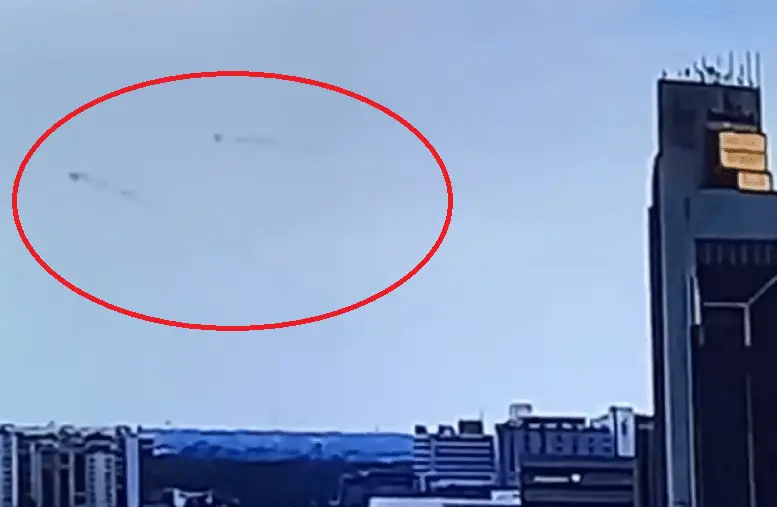 This was shown on KIII 3 News at the end of 5 O'clock news earlier this month.
This was added by a person who spotted these UFOs: Let me edit and explain. This was at the end of the 5 o'clock news, the closing showing on their live camera of our beautiful city. I wasn't expecting this response so I didn't get the right corner of the tv screen where it showed a few more of the same things flying around. No, I am not showing you my ceiling fan reflecting with the blades spinning. Lol
That's funny. Soooo……So what was that at the end of the news?
Don't forget to follow us on Facebook for the latest UFO news, videos & photos.

Link: www.facebook.com/LatestUFOSightings/