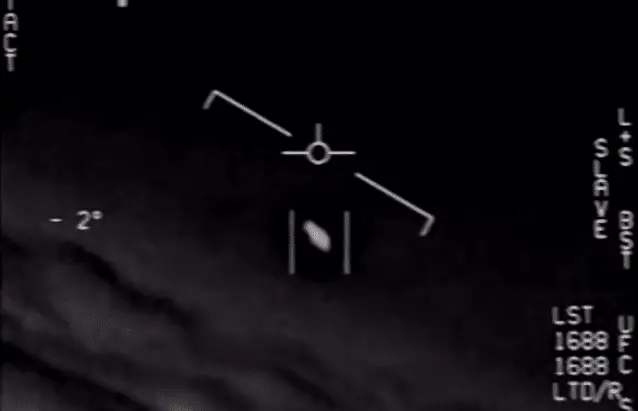 A Navy intelligence official told senators at a congressional hearing that a database of UFO reports now includes nearly 400 encounters, up from 143 analyzed in a study issued about a year ago.
According to the military's 2021 report, no proof of aliens was discovered. Even while there are events that cannot be explained, Scott W. Bray, the deputy director of Naval Intelligence, told legislators that they have not discovered anything "non-terrestrial in origin."
He said that none of the reported objects attempted to speak with US aviators and that no attempt was made to connect with them since they all looked to be unmanned.
According to Bray, reports of unidentified flying objects, also known as unexplained aerial phenomena or UAPs by the military, have been growing. He attributed the increase to better sensors, an increase in drones and other non-military unmanned aerial systems, and "aerial clutter" such as Mylar balloons.
According to Bray, incidents in the 2021 report extend back to 2004 and were based on both sensor data and views by military aviators.
M\According to Ray many of the more recent submissions lack sensor data because they were from people coming forward with older stories that they opted not to disclose at the time. He also added that that shows that the military's efforts to de-stigmatize such reports are bearing fruit.
Bray also said that navy and air force crews now have step-by-step protocols on their kneeboard, in the cockpit, for reporting UAPs.
Rep. Andre Carson, D-Ind. Said that the endeavor was vital, he observed that suspicion about UFOs certainly drove pilots to avoid reporting them or to be mocked if they did.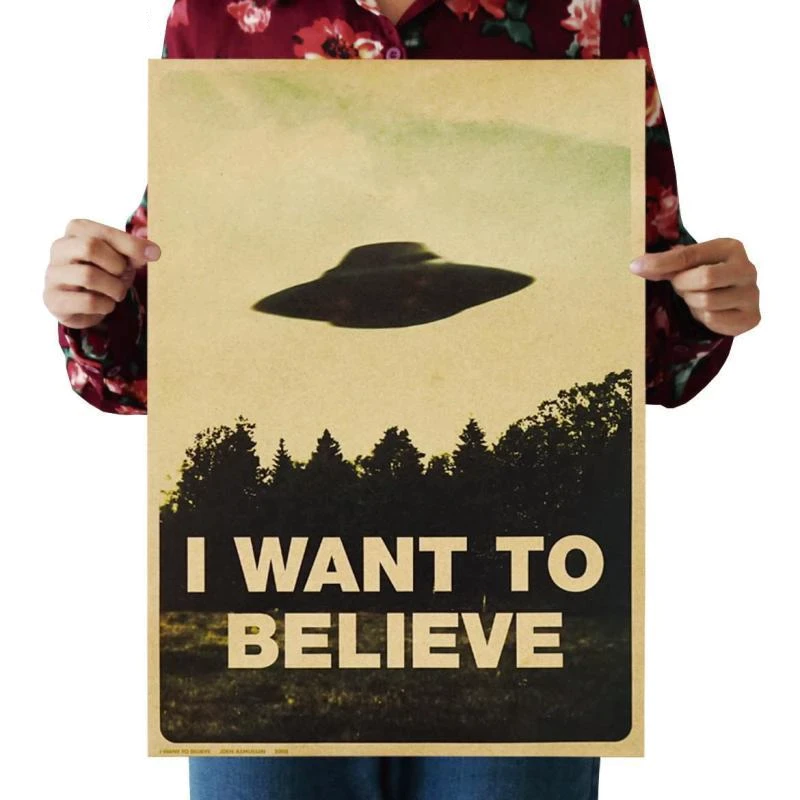 Legendary I WANT TO BELIEVE UFO poster from The X-Files TV series is back on stock! You can buy it for 9.99USD with a FREE shipping worldwide.
* you'll be redirected to Paypal
Delivery time: about 20 to 30 days!
Transparency vs. confidentiality
The Pentagon's senior intelligence official, Ronald S. Moultrie, testified at Tuesday's session, which was the first public hearing on UFOs in more than 50 years. In the hearing, he underlined the opposing requirements for transparency and secrecy.
Moultrie mentioned that he enjoys science fiction and that they want to know what's out there just like every other person wants to know what's out there. However, he said that his main priority was to keep US military people and sites secure.
In his introductory notes, Moultrie commented that they are also cognizant of their commitment to preserving sensitive sources and procedures. Their objective is to achieve that delicate balance – one that allows them to keep the public's trust while preserving those capabilities critical to the support of the military men.
They don't want prospective enemies to know exactly what we see or comprehend, Moultrie added later in the interview, which was followed by a secret closed-door session.
Moultrie told legislators that as the initiative proceeds forward, a significant focus would be on strengthening coordination with the Federal Aviation Administration and other government agencies.
Bray agreed with Rep. Brad Wenstrup, R-Ohio, that streamlining the civilian reporting procedure would be beneficial. While some civilian reports have been included in the military's database, the great majority have originated from within the military.
It was the first congressional hearing on the issue since then-Rep. Gerald Ford's campaign resulted in an Air Force study and hearing in 1969.
Open C3 Subcommittee Hearing on Unidentified Aerial Phenomena