COAST TO COAST AM – 2022. Tom Warner, who had an amazing UFO encounter in 1969, was the guest in the second half. His case was recently featured on Netflix's version of Unsolved Mysteries as the 'Berkshires UFO sighting.' Warner said that he has had strange events throughout his life, beginning at the age of four when "a car went by real slow" with four people in it who he now assumes were "human/alien hybrids" because they all seemed to have a "blank stare" on their faces. They asked him to get in the car, offering candy, when a voice came into Warner's head, saying, "yell for your grandfather but don't use your real voice." Warner's grandfather chased them off but appeared frightened, even though he was carrying a rifle. He also recalled his father nervously telling a story about seeing a burned area of grass where a UFO had apparently landed.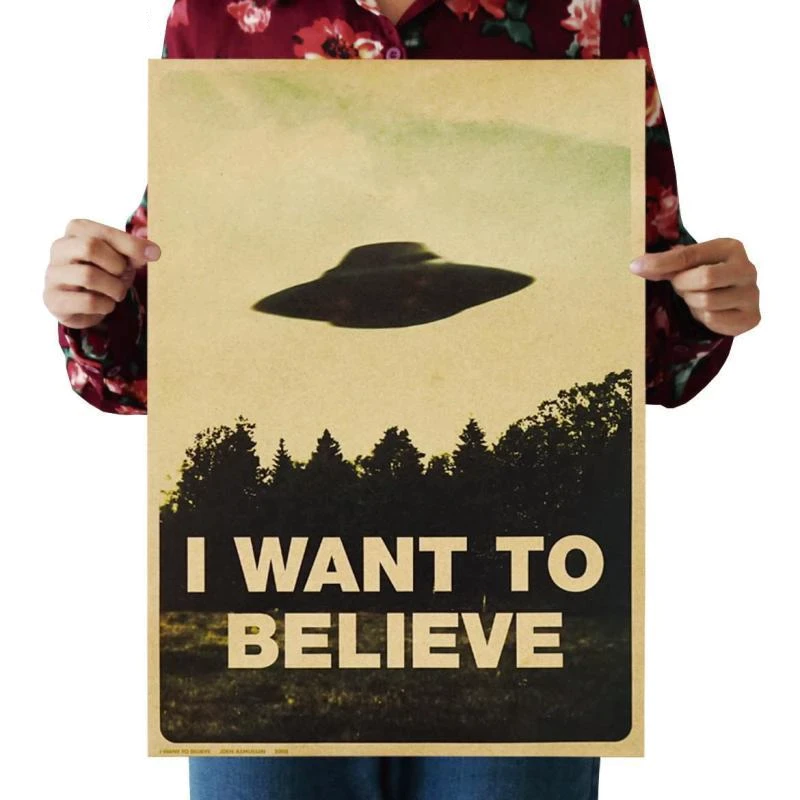 Legendary I WANT TO BELIEVE UFO poster from The X-Files TV series is back on stock! You can buy it for 9.99USD with a FREE shipping worldwide.
* you'll be redirected to Paypal
Delivery time: about 20 to 30 days!