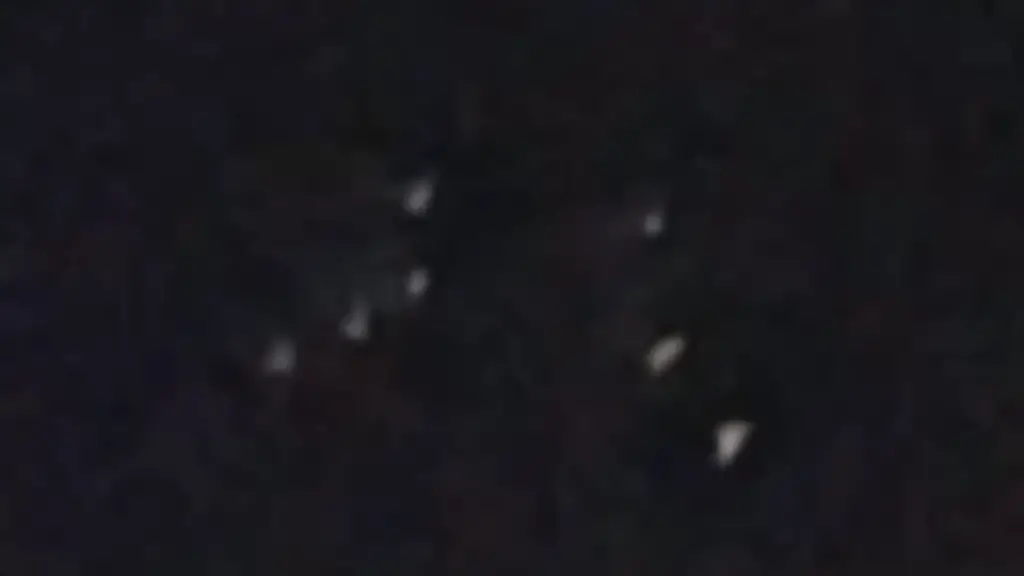 On the night of May 25, 2023, the ordinarily tranquil city of Niagara Falls, Ontario, Canada, experienced an extraordinary spectacle – a vibrant display of unidentified flying objects). Described as bright, maneuvering orbs of light, these UFOs offered a riveting spectacle against the night sky. The local residents, usually engrossed with the majestic waterfall views, were this time captivated by a truly surreal aerial phenomenon.
An eyewitness reported seeing what seemed like "squadrons of something flying," not once but for two consecutive days. The enigmatic nature of this event has sparked intrigue, leading to speculations ranging from secret military operations to the more captivating possibility – are these actual UFOs? A local resident recorded this extraordinary spectacle and was left pondering, "UFOs two days in a row. I've seen like 100; what is this?"
In the clear video footage, you can distinctly observe multiple bright objects maneuvering in the night sky. They move in a pattern that defies any known aircraft's movements, catching the viewer's eye with their seemingly choreographed aerial ballet. Each UFO glows intensely against the dark night sky, creating a mesmerizing tableau reminiscent of a cosmic light show.
These extraordinary UFO sightings over Niagara Falls have been shared widely on social media, making the location a buzzword among UFO enthusiasts and conspiracy theorists alike. The video has generated enormous traffic, leaving netizens with more questions than answers about the phenomenon that unfolded in the sky over Niagara Falls.
The increase in reported UFO sightings worldwide, coupled with this recent incident, has led to a resurgence of interest in the UFO phenomenon. The compelling evidence presented in this video could potentially herald a turning point in how we perceive UFO sightings, making the recent Niagara Falls incident a focal point for this ever-fascinating discourse.
While we may not yet have a definitive answer as to whether these bright, maneuvering UFOs are genuine extraterrestrial crafts, top-secret military drones, or an unexplained natural phenomenon, one thing is certain – the UFO sightings over Niagara Falls have captivated the world. They have sparked a renewed curiosity and wonderment, reminding us of the fascinating mysteries that our vast universe continues to hold.
If you are intrigued by the unknown and the mysteries that lay beyond our Earthly confines, join us in our exploration. Stay tuned for more information and updates on this and other UFO sightings around the world. Don't forget to share your experiences and thoughts in the comments. Together, let's continue the search for the truth that's out there.
---
---