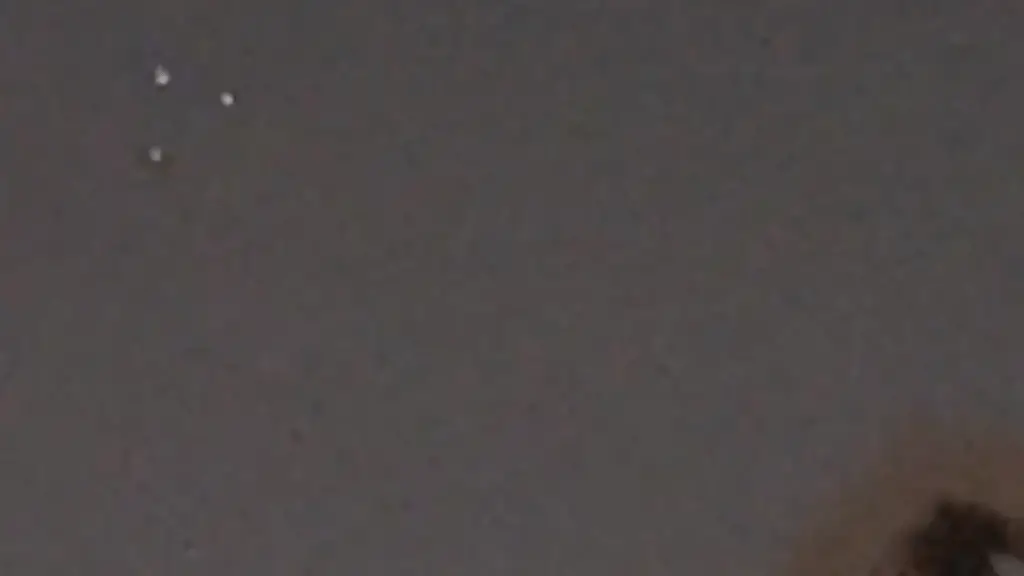 August 23, 2023 – While UFO sightings have always captured our imaginations, they've primarily been confined to remote areas or blurry footages from unreliable sources. However, August 11th, 2023 brought a spectacle that has left the city of Anaheim buzzing and the internet ablaze. Disneyland, the happiest place on earth, was the stage for tantalizing UFO sighting.
The Enigmatic Triangle in the Sky
A visitor at Disneyland, enjoying the lights and performances, was left stunned when an unidentified flying object made an appearance. As the lasers and lights danced up into the sky, they seemed to highlight something unusual — a triangular formation of three gleaming lights, hovering silently above the park.
The witness, who promptly captured the moment on video, commented, "I took this video when I was at Disneyland last month. It popped up out of nowhere when the show at Small World started. It is interesting because during that show they have tons of lasers/lights that beam up into the sky. I know it's not that insane of a video, just three lights pretty much, but the recent triangle video reminded me."
Debunkers, Believers, and The Curious
Whenever there are UFO sightings, especially in places as prominent as Disneyland, it's no surprise that there are skeptics. Some believe that the triangular lights could be an optical illusion created by the show's lasers, while others speculate on experimental aircraft.
However, with an increasing number of triangle UFO sightings being reported across the globe, this incident adds to the growing body of evidence that there's more going on in our skies than we might think.
VIDEO:
This Disneyland UFO incident poses a lot of questions. Was it just a coincidental alignment of stars, a man-made drone, or a genuine UFO sighting? With the accompanying video evidence, viewers can now ponder and decide for themselves.
For those eager to catch a glimpse of the unknown, UFO sightings like this one remind us that sometimes, you don't need to be looking out at the vastness of space. Sometimes, the mysteries come to us, even at the doorstep of the Magic Kingdom.
Don't forget to follow us on Youtube for the latest UFO videos.

Link: youtube.com/@LUFOS-UFO