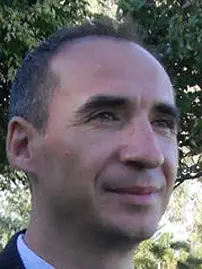 A UFO researcher from Macedonia claims that the can detect if human has alien implant in his body. Not only that, he further claims that he can also offer wide variety of information about extraterrestrials. All these things will be discussed during a whole day talk with Pane Andov on March 1, Saturday.The gathering is described as a spectacular lecture you will not forget. Andov is expected to answer the common big 3 questions; Why space aliens are here? What is their motive to be here? And how humans deal with the situation? Alien abduction will also be discussed.
Andov, a self-proclaimed astralwalker, will also dig deeper about the unidentified submerged object (USO). It is believed that ET bases can be found in deep ocean and underground. He will also delve in to the reasons why ET interacts with human beings.
Popular UFO cases and places will also be talked about including U.S. and Russian Navy USO incidents, Puerto Rico's underwater extraterrestrial bases, Bermuda Triangle and Dragon Triangle.
The lecture will be held at Burwood RSL's Dome room, which resembles to the underbelly of a big spacecraft.
Andov will reveal the reasons why the army, air force and navy classify all concrete video evidences of UFO and USO as fakes.
Mariana Flynn, president of UFO Research NSW Inc., said that they run meetings every month to discuss topics about ET visitors and UFOs across the skies. Flynn explained that UFOs and extra-terrestrial subjects are highly classified in the U.S., the reason why these subjects hardly get into the mainstream media.
Flynn revealed that the speaker had developed 2,000 slides for his presentation, which he had been working for the past nine months.
The event is entitled "Called Extraterrestrial Intelligence in Our Solar System." It will start at 9am and end at 4:30pm. Tickets are sold at $40 each.