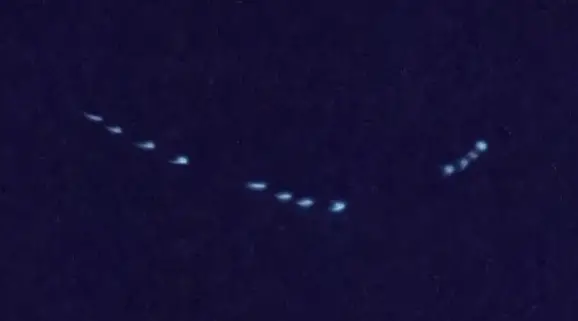 Mt Annan is gaining a reputation similar to Roswell with yet another sighting of a UFO reported last week in the suburb. Raksha Martinovic, stargazer and a resident in Mt Annan, said that on March 22 at 11:15 PM she and her husband were looking up at the sky to enjoy the beautiful view of stars when they noticed unusual light hovering above them.
The latest sighting is only one of many series of UFO activity in the Macarthur region. Last December a local business owner claimed that he spotted a strange light drift across the sky late at night. Skywatcher in Cleveland substantiated these claims as well as in south east of Brisbane and across the Pacific Ocean in California.
Mrs Martinovic said her UFO experience lasted for more than two hours. The light stayed in one place and disappeared then it came back and disappeared once more. She said that her experience makes her more interested in observing the skies. She wanted to know if someone in their area witnessed the same at the same day and time.
Reports of flying saucers are almost usual in the area but Macarthur Astronomical Society spokesman John Rombi said that a meteor or space junk can be mistaken as a UFO. He added that astronomers can identify almost all things people see in the sky but not everyone is this well trained about these things so, they always considered natural flying object as UFO.