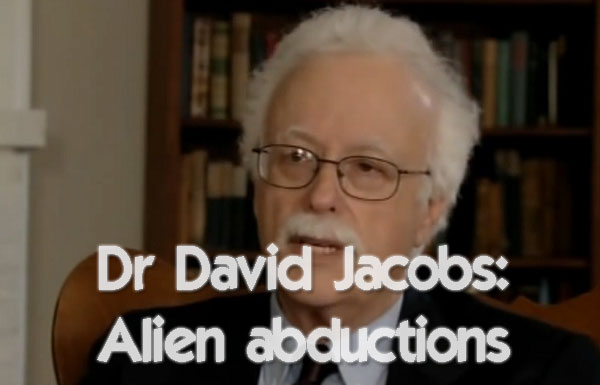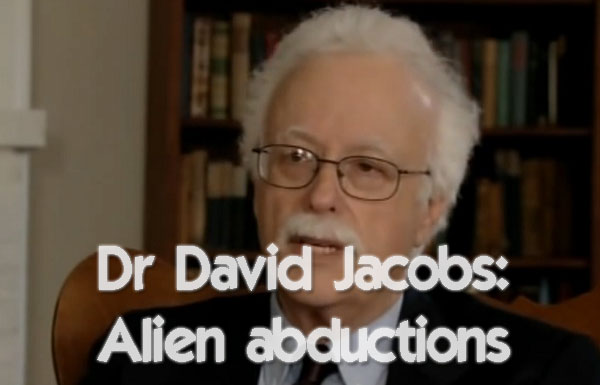 Alien abduction is not simply an ordinary phenomenon to handle, especially when you are inside that strange picture. Professor David Jacobs is one of the experts who looks into these eerie cases for humanities' sake.
Abductees are being tagged as delusional psychopaths that tend many people rather shy away in discussing the matter. But Professor David Jacobs claims that the alien abduction is happening for real and it involves a much sinister truth and therefore it must be sincerely and intelligently dealt to be able to understand.
Dr. David Michael Jacobs is a retired associate professor at Temple University in Pennsylvania. He has a considerably high profile in ufology and has specialized himself in the investigation and study of alien abductions. He has already authored four major publications, conducted lectures and taken part in radio and television shows concerning alien abductions, since 1975 up to present. Professor Jacobs has already investigated approximately 1100 abduction cases and interviewed over 150 witnesses of the fourth kind. Studying alien abductions is already a great part of his life, and his research has leaded him to come up with incredible, but shocking conclusion.
Abductees have an unusual experience with the fourth kind, all with two to four hours of their time they could not recall. Experiences are only unlocked through hypnosis, and this procedure is where Dr. Jacobs gets his most startling findings.
Dr. Jacobs's numerous patients told him that aliens are conducting medical-like procedures on them like taking male's sperm and extracting female's eggs. Some also recall being impregnated with alien fetuses and nursing alien infants. Jacobs categorized these procedures as physical, reproductive, and mental procedures. The method starts where alien gaze very closely at an abductee's eyes or even touch an abductee's forehead to examine the host. Grey aliens are the typical alien race associated with these types of body-snatching, said Professor Jacobs.
Abductees are sometimes taken in groups. A group of strangers or friends and sometimes a whole family and when the hosts return to their consciousness, strange marks, injuries and scars that formed overnight are identified in their body, a biological impossibility that Dr. Jacobs had seen with his eyes. Until today, questions why aliens perform laboratory-like procedures to their human hosts remain unanswered, but Dr. Jacobs has his inconvenient truth for that matter, and his side of the truth is not that pleasant.
Ufologist John E. Mack presents a positivist point of view where he describes extraterrestrials as a friendly race that helps us humans in our evolution. Meanwhile, this is in contradiction with the hypothesis of Dr. David Jacobs on alien abductions.
He strongly claims that aliens are interbreeding with humans through the execution of reproductive experiments; use the human body as a medium to make hybrids and exploit the human species to another alien species.
This implication is what Professor David Jacobs fear the most for the human species. Humans used as hosts for hybrid aliens, the exploitation of human genetics and use the human population for other equally horrifying things as being invoked as a human laboratory guinea-pig.
Professor Jacobs believes that there are alien species that intent for inter-planetary dominion and we humans are denying that fact and replacing it with hopes that aliens might someday turn out to be friendly but why aliens conduct experiment on humans is something that we still do not know.
If you believe that aliens are friends, Dr. David Jacobs still has more evidence that will prove your idea wrong.