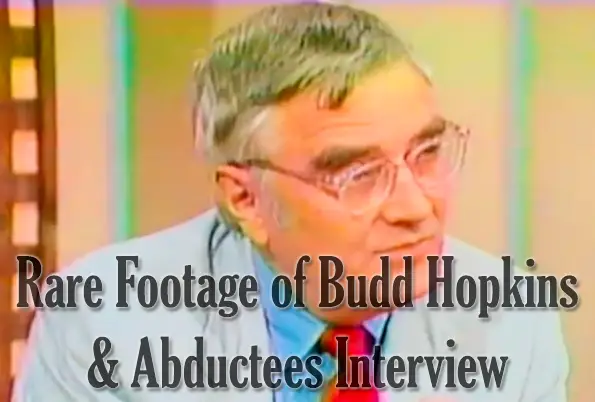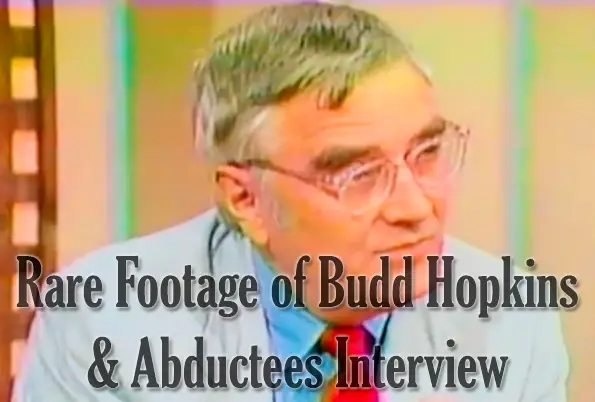 Alien abduction is perhaps the scariest topic that one will stumble upon in studying and uncovering UFO mysteries. Who are these beings? And why have they come here on earth?
If you are still new to the alien abduction topic, the video below will give you the first peek to one of the world's most mysterious UFO phenomenon which is the encounters with the fourth kind.
The encounter with the fourth kind is a very sensitive thing to deal with; abduction specialists must require exceptional understanding, passion and expertise in attending and helping abductees with their delicate cases. One of the prominent names in discussing these kinds of issues is late American artist, and UFO and alien activist Budd Hopkins. Hopkins had handled and helped many abductees with his knowledge and expertise in dealing with abductees.
This footage will give a closer look about the topic of abduction with the personal comments of Budd Hopkins himself on the fourth kind encounters of alien abductees Dorothy Wallace and Debbie Tomey, who now appeared on her real name Kathie Davis. Both women talked about their strange and bewildering experience with the extraterrestrial that was revived in their thoughts through hypnosis expert Dr. Gotlieb. This video will also introduce and explain the five different kinds of encounters, the encounter of the first kind up to the fifth kind. The video footage is an episode of Canada's famous talk show which is the Dini Petty Show broadcasted in September 14, 1989 and archived in the Henry and Michelle Mckay UFO archives.
Many stories of the fourth kind became a favored topic in UFO research just like the case of Betty and Barney Hill in 1961, but all have shared an equal element in them that intrigues every human being, – the terrifying experience of being taken and experimented. These frightening accounts are among the sources of inspiration of Hollywood's most hair-raising thriller abduction films.
The puzzling implications of alien abductions and the effects they leave and knowledge they impart to their human hosts, certainly adds perfectly to the UFO and alien mysteries of our human history.
Rare footage of interview with Budd Hopkins, and abductees