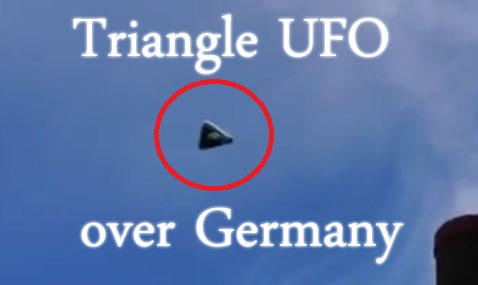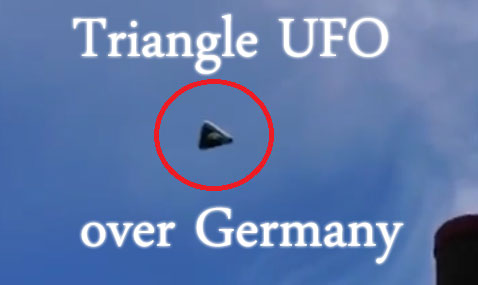 This video of a triangle UFO  is probably too good to be true, but I'll post it anyway. It was allegedly recorded over Kassel,  a town located on the Fulda River in northern Hesse, Germany on 26th June 2014.
This is all the available info about this sighting. What do you think about this? Real deal or just a CGI? Please leave your comment below!
Update:
Triangle UFO Over Germany Creates Contrasting Ideas Among Enthusiasts
Without a doubt, it's not easy to identify hoaxes among UFO videos and photos. Computer technology also contributed to the confusion. Anyone with computer knowledge could make and post real-looking UFOs to social sharing sites faster than you might think. However, the footage usually not subjected to a comprehensive examination.
Just recently, a triangular UFO was caught on cam over Kassel, Germany on 26th of June 2014 by a man who was capturing a video of his son playing in the park.
UFO enthusiast Scott C. Waring of UFO Sightings Daily believes it is real because of the fact that the one who took the video blurred out the face of his child and did not really get the focus of the UFO in the video. Additionally, Waring points out that the UFO's lighting and shading match to that of trees and bars of the jungle gym.
However, other experts say otherwise. Mutual UFO Network chief photo and video analyst Marc Dantonio says that he found two giveaway segments suggesting the UFO is computer-generated. He says that the object shouldn't be affected by the motion when the cameraman shifts up and down a bit. He explains that the triangular UFO video in Germany should look to travel smoothly across the sky but as the camera moves, the object shifts in direct correlation to the camera's movements.