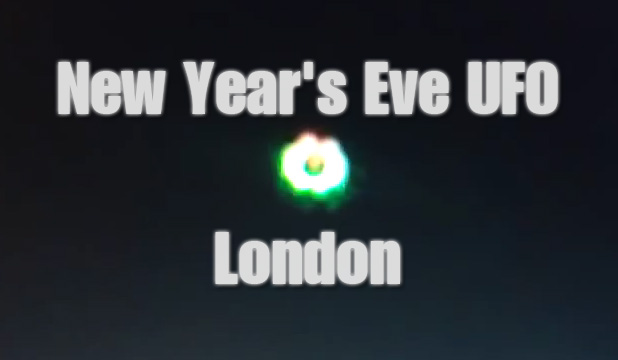 2015 UFO sightings – The number of UFO sightings is always at peak during New Year's Eve because of a lot of Chinese lanterns being freed up and also of the fact that many people lookup in the sky.
During the time when most people were excited to start or celebrate their New Year with a bang, someone caught a fantastic apparition that looks like little green men observing at spectacular fireworks display in London.
Posted on YouTube, the video of the UFO receives several reactions. One commenter said that it is not uncommon for little green men to be curious about the lights and electricity here on Earth.
Others, however, suggested that the unknown aerial vehicle was, in fact, a camera drone. Many also seemed to say that it is more of a shade than a craft with green men onboard from Proxima Centauri.
The BBC has no official comment yet for the UFO sighting.
Author of the "UFOs of the First World War," Nigel Watson (Amazon link), said that whatever the identity of the aerial object, whether a UFO or a camera drone, it still caught the attention of many people despite all the beautiful display of fireworks around it. Watson proposed to launch a fleet of drones in future New Year celebrations as they seem to catch more attention than traditional fireworks.