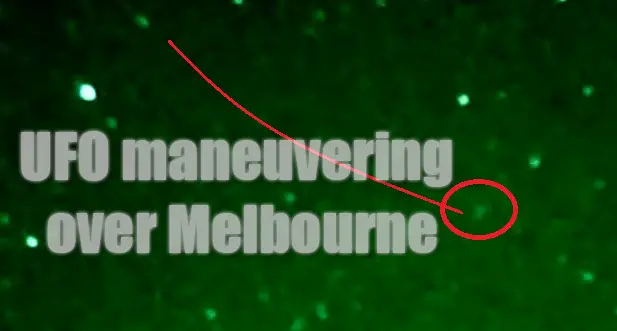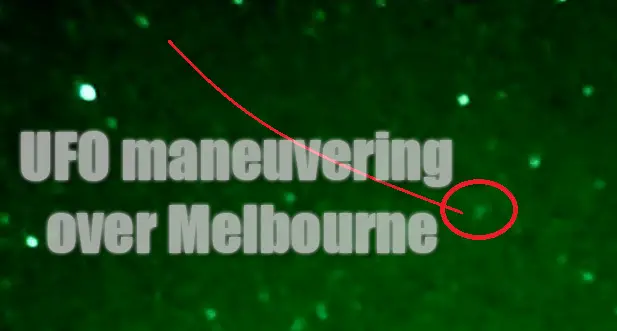 Here's one new video of a very fast object in the sky above Melbourne in Australia. This was filmed recently (in January 2015).
Witness report: Recorded above Melbourne, Australia with a P8079HP night vision tube.
Folks, the lens is set on infinity. I can't accept this is a bug near the lens. Would be blurred and out of focus. My setup only enhances available light – rarely capture bugs…birds yes. However G force indicates otherwise.
135mm slr lens F2.8 mounted on a p8079hp tube, with HD 'cheapo' camera.

Author (U.F.O.Lou @ youtube)
Note: Watch in HD & Full screen!