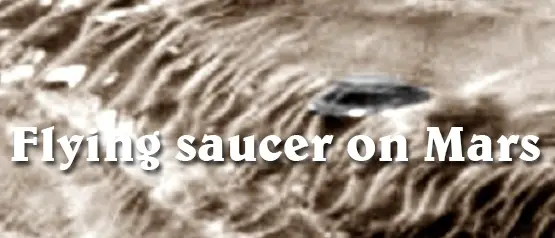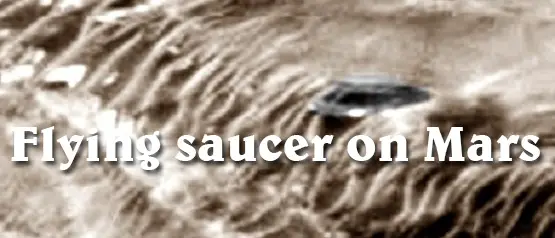 Keen eyes of people observing Mars anomaly discovered a giant saucer-shaped object that was apparently abandoned on rugged Mars terrain. The latest discovery on the Red Planet was first featured in YouTube by Mars Moon Space Photo Zoom Club and Paranormal Crucible.
According to the club, the flying saucer can be found in 2.6°N, 21.5°W at images of the Martian region of Aram Chaos, near the Ares Vallis and Valles Marineris. Mars Orbiter Camera of NASA captured the images.
MMSPZC believes that the structure is not part of the natural terrain on Mars, contrary to what many suggested. The group points out that the artificial structure was probably left on the Martian surface after it had developed a fault and crash landed.
The UFO hunters estimate the saucer-shaped object to be around 200-300 meters in diameter based on the measurement of the Martian terrain where the unidentified object was discovered. A metallic luster can be seen after a close examination of the object in sharp contrast with the Martian surface. The mysterious object also has a circular shaped and distinct curve with sharp edges. The edges and geometric design both stand out against the background of the natural environment.
Discoverers believed that the object's rectangular spaces are indicative of artificially constructed windows or lookout screens. The two groups of UFO hunters feel that the image in Mars Orbiter Camera is a massive saucer-shaped UFO.