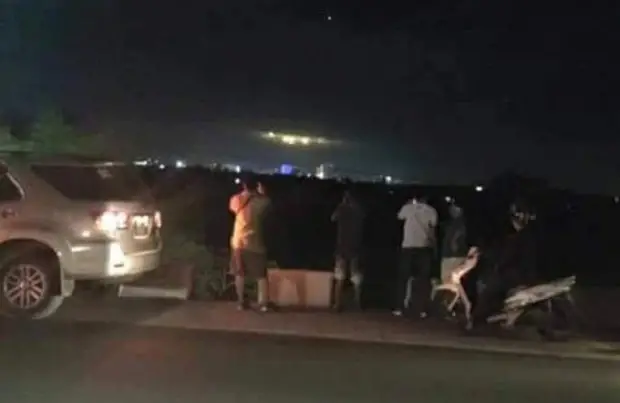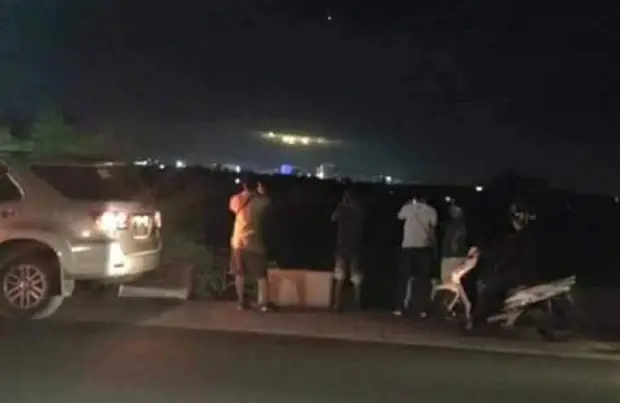 There are a lot of UFO reports coming from Pampanga, a province of the Philippines in the Central Luzon region, these days. Apparantly, there was a mass sighting that happened on Sunday, 26th April 2015.
What do you think this was? More info coming…
Here are a few videos of these unknown lights in the sky.
Update:
Netizens have posted videos and photos of dancing lights taken from Lubao Diversion Road in Pampanga, Philippines. One of the videos was posted on April 26, which shows fiery lights hovering in the sky. Paolo Gallardo, the one who posted the video,said that the lights were up there for around 5 to 6 minutes. Gallardo also posted a photo of the location where they saw the dancing lights. The area has no mountains and no buildings. According to Gallardo, the lights were really in the sky, floating.
In his detailed report, Paolo said that it was his cousin Patrick Gallardowho saw the mysterious aerial object first.
Another online citizen, Jojo Dimagiba, posted a video of the same dancing lights but mentioned he had taken it along SCTEX.
There are also several photos of the strange lights posted online. JhicDe Guzman Dimagiba posted one picture with acaption saying that the camera was on aperture priority that caused downward streaks of light. Still, similar light patterns shown in the two videos can be observed.
Michael Francis Mendoza stated that a friend from Pampanga also posted a photo of dancing lights.
Some netizens suspect a UFO sighting while others say it might just be a convergence of fireflies. There are others who joke about it saying it's the Avengers coming, or extraterrestrial just contacted home.
This isn't the first time a UFO sighting is reported in Pampanga. In 2000, a mysterious light was spotted dancing in the sky for around 5 hours over the towns of Angeles and Mabalacat.
What do you think about these unusual aerial views? Active land-based halogen lights reflected on the clouds? UFO sighting? Fireflies' convergence? We are unsure what these dancing lights all about. Share your thoughts with us in the comment section.