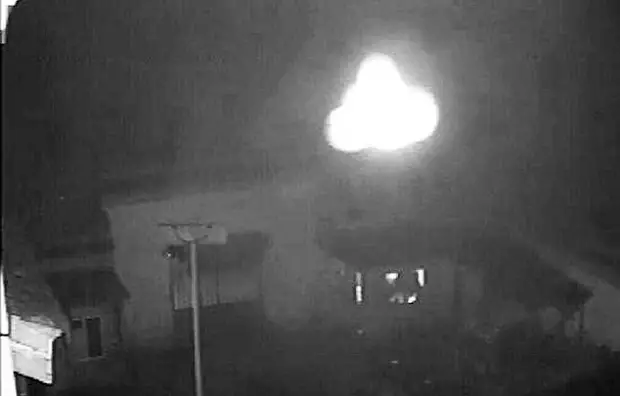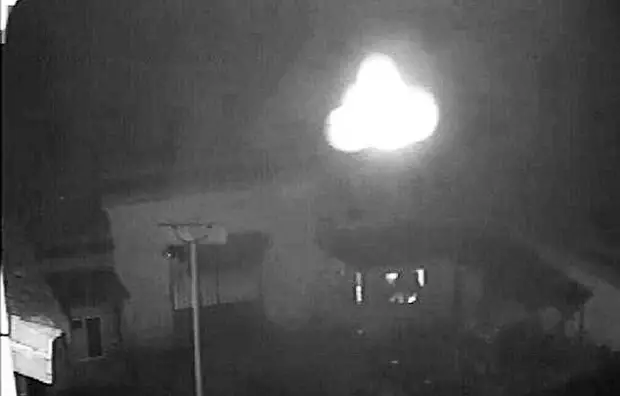 Monks have always been considered as the holy people, which make them reliable witnesses. Therefore, it's difficult to doubt the reports made by monks in China who saw a UFO hovering over their monastery. Fortunately, the occurrence captured on surveillance footage. It shows a luminous, glowing object that is continuously changing its shape. When it flew into the hall of the temple in Anhui province on Friday night, the Monks were alerted. Father Shi Xing Kong said that as soon as he hears the alarm, he got up to turn the alarm system off before checking and didn't see unusual things. He saw the UFO when he looked at the monitor, as reported by the Chinese People's Daily Online.
The mysterious shimmering object has left the monks completely baffled. As for the hypothesis, a meteorological expert has ruled out lightning. For seven minutes, the video shows the object hovering over the monastery, changing shapes and flying inside the temple for a brief moment. Afterwards, the UFO started to rotate quickly. At first, the monks thought that the UFO has an apple-shaped a flying saucer.
As for the final verdict on its appearance, assumption outside the temple might range from insect to toy drone to ball lightning. When the local meteorologist felt that the UFO is a slow-moving phenomenon, he discounted the ball lightning theory and preferred the bug idea, claiming that the latter glow as the camera gets closer. Did he combine the principles and thought that it's a lightning bug? Furthermore, the meteorologist questioned whether or not the UFO went into the temple.
In China, social media users have been trapped by the mysterious object. One person joked that Aliens came to buy tofu, making an allusion to the nearby Mountain where the tofu originated. Whatever the UFO was, the monks are fully charged in anticipation of the next visit.