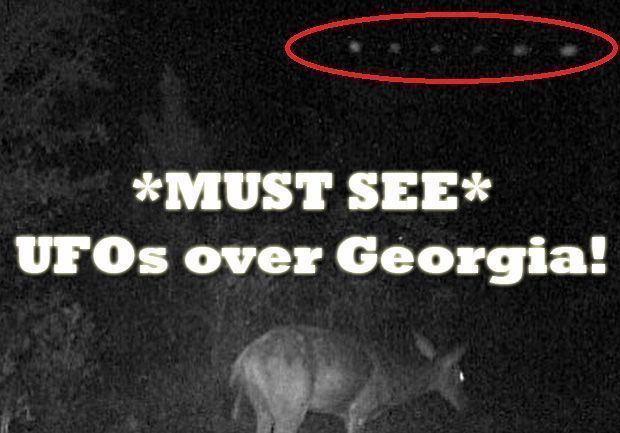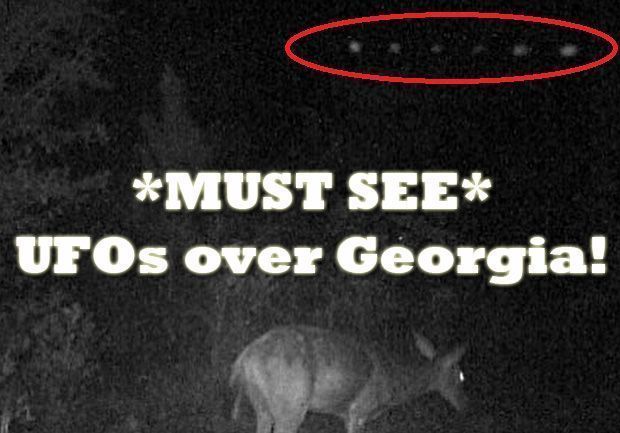 Here's one really interesting footage that was filmed by night vision webcam in Hahira in Georgia. This happened on 31st August 2015 at 11:26 pm.
Witness report: 6 light objects in straight line formation moving forward past camera
video found on webcam this morning. Six objects appearing bright in straight line formation moving through the woods at night toward our webcam and passing by. this wildlife webcam is stationary to a pine tree approximately 4 foot off the ground. Video does not have the best clarity. not sure if it could possibly be some type of night birds. the deer in the video appears to look nervous after passing. there is no sound available on the video camera. also the direction the lights come from are thick brushy woods.

Source: MUFON
*Update:
I just noticed that I received a report 4 years ago about the similar sighting over Georgia. You can check out out at this link, it happened on 25th July 2010.