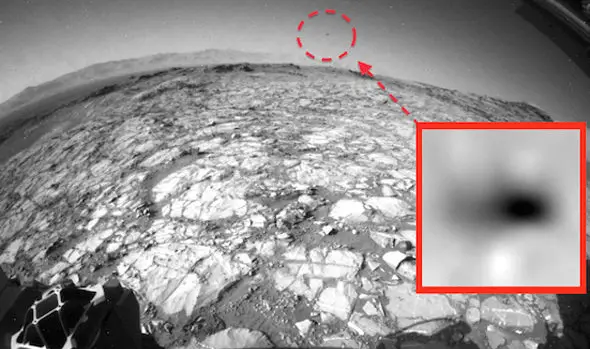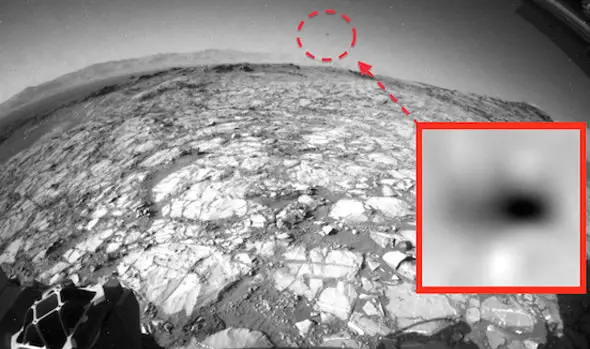 Extraterrestrial researchers – who have been claiming to have seen evidence of alien fossils, statues, buildings, ET beings, and other objects from the Red Planet – now claim to have finally found proof of alien craft.
Several pictures from NASA Curiosity rover allegedly show a four-wheel-drive droid that believed to be doing exploration on the surface and taking photos and rock samples.
In one of the pictures taken on November 3 and made available online by NASA on the next day, seems to show a dark object in the sky at the distance. When zoomed in, the photo reveals what looks like a flying saucer.
In different pictures captured on the same day, two dark objects allegedly appear in the sky. It seems that the two rear cameras of the Curiosity both caught the objects in different positions. Then a little earlier it took place again. Online alien chasers think that it is clear evidence that something is flying above Mars.
In a YouTube video of paranormal channel Streetcap1, it shows a separate image in November showing a third UFO during a sunset on the Red Planet. The UFO is thought to be tilted to an angle and looks like a drone.
However, skeptics suggested that inexplicable images in photographs do not automatically make them alien craft, and they could be just dirt on the lens.