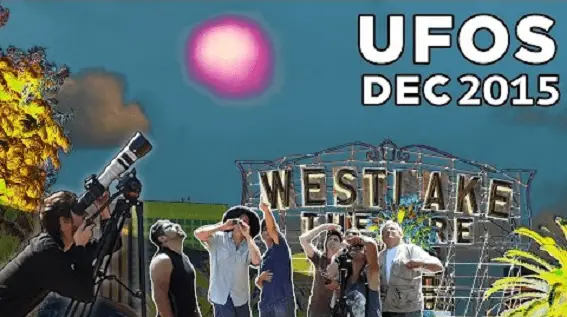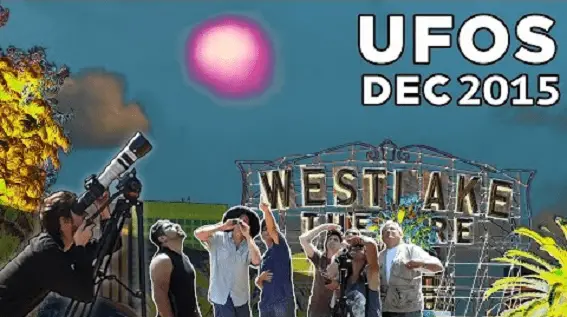 I just received this UFO report:
Location: Los Angeles, California
Witness report: The video presents evidence of UFO's demonstrating intelligent control and advanced ariel maneuvers beyond our known aircraft. Part 1 reviews Robert Bingham's Public UFO Contact Event on June 21, 2015 at MacArthur Park in Los Angeles CA. The intro explores the phenomenon of UFO Summoning and using group energy and intention to produce UFO sightings. Our first capture shows a large orb hovering over the crowd of witnesses.   The ufo performed various advanced maneuvers, including  start-stops, hovering, and various speed and directional changes. Full analysis in the video.
The second capture reveals the full clip, filmed at higher magnification (900mm), with motion tracking and filters applied. When we looked at the footage closely we noticed a dark sphere appear on the ufo, then orbit around the top of the object, then completely vanish. For our final analysis we traced the incredible flight path of the ufo and highlighted it's irregular flight movement. Part 2 of the video reviews other UFO captures that demonstrate advanced maneuvers and intelligent control. Additional footage from CESTI and Damien Knott of Australian Ariel Investigations Phenomenon.
1:49: Raw footage Pink Orb
2:16: Orb hovering analysis
3:14: Orb full clip
5:15: Dark sphere analysis
5:46: Flight Path Tracing analysis
7:11- ORB 90′ Turn Mid Air Stop
7:38- UFO 90′ Turn Dematerialization
8:05- ORB Vertical Fall Mid Air Stop
8:18- Cigar UFO Ariel maneuvers
8:46- Horseshoe UFO Ariel maneuvers