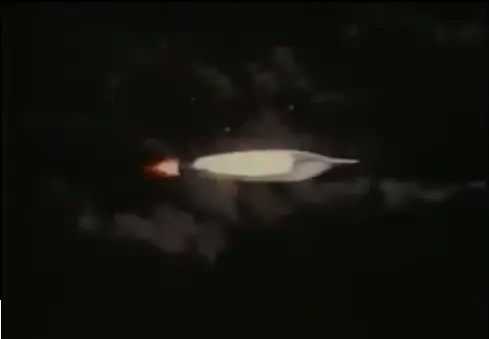 Ufologists think that the first UFO sighting takes place in the city of Hull in 1801 when a moon-like orb is seen shimmering in the sky. According to the eyewitnesses, they saw a super moon with a black bar across it that hovered over the Humber on June 19, 1801, at midnight. A historian author Mike Covell discovered press articles about the orb when digging into old newspapers from 200 years ago.
In a report found in the Northampton Mercury on July 11, 1801, Saturday, the huge moon seemed to form itself into seven different small globes or moons of fire, which vanished in a few seconds. The reappearance of the giant moon was equally brilliant. It appears like the face of the moon, then into five round balls, and lastly like multiple small stars that gradually fade away, resulting the entire atmosphere illuminated brilliantly.
The Chester Chronicle also reported the strange activity on Friday, July 17, 1801. A faint of blue light fell upon the surrounding objects, like that of distant torches, according to a report in The Chester Chronicle.
Covell, who has collected several UFO clippings dating back to the 19th century, says that it's the oldest sighting they have managed to track down so far.