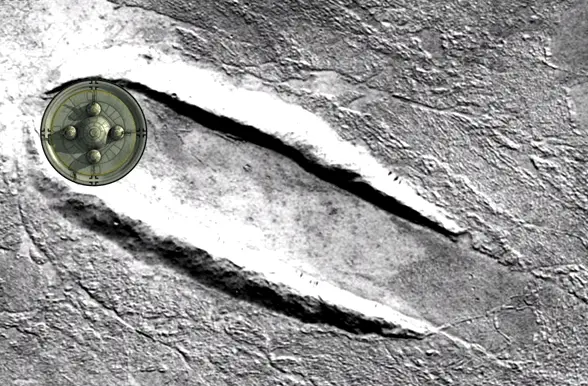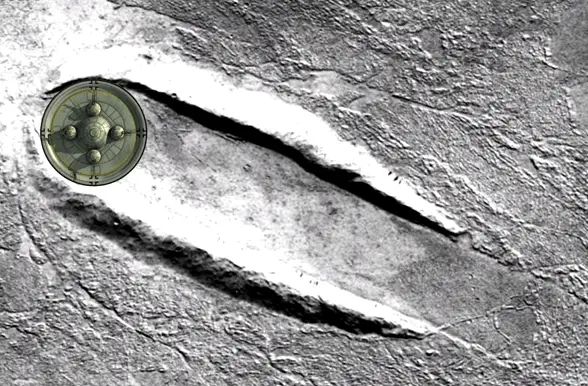 An incredible UFO sighting story came out during the holiday week last month. A new photo of the Martian surface seems to show a UFO crash site. That's according to many UFO researchers online who are interested in sifting through thousands of photos on UFO-related incidents on the Red Planet, our moon, and any other places in the galaxy.
A video from YouTube user UFOvni2012 tries to dissect the crash site using an imaging software.
The alleged UFO's path is 1,500 meters wide, which may involve nearly a mile wide object to create such huge impression. It appears, according to observers, that whatever large object that made a landing on this particular surface took off from the landing area eventually.