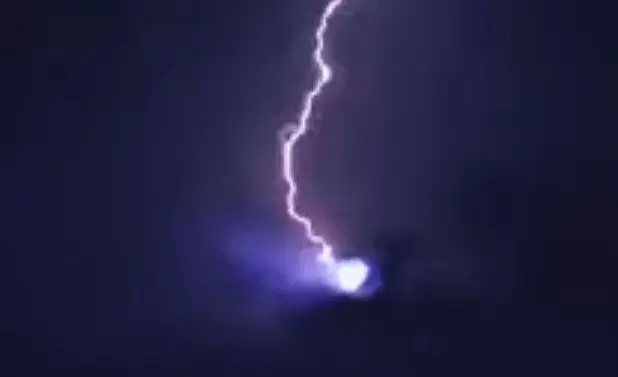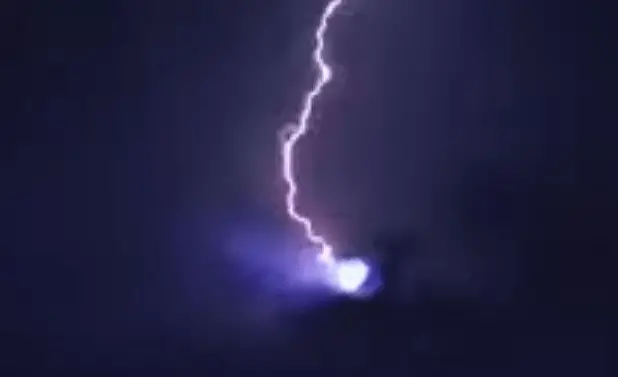 A UFO sighting video that apparently shows mysterious aerial object getting struck by lightning in a New Year's Eve party in Austria has gone viral on the internet.
Student Marie Mela has reportedly recorded the video in the Mostviertel area of Lower Austria. Since it was posted on January 1, the video has been spread wide across the internet and published on YouTube as well as on several UFO-related pages.
The video starts casually, showing a group of young people dancing, drinking and fireworks. The camera pans up to follow a rocket, and it catches a strange, brightly glowing orb in the sky that seems to get struck by lightning. Then the camera pans down again, showing shocked faces of the crowd, appearing to question what they have just witnessed.
Many observers assume it's not real based on the artificial-looking camera shake, the sudden appearance of the UFO, and the people seem to act melodramatically.
Roland Reiter, a meteorologist at Ubimet, said that they have seen the video, but they confirmed there was no lightning at the time in the area. Ubimet is an Austrian weather forecasting company with sophisticated lightning detection service.
Mela is a Media and Communications student at the University of Vienna. Some suggest that the UFO in the video is perhaps part of an experiment to demonstrate how false information can spread on the internet.