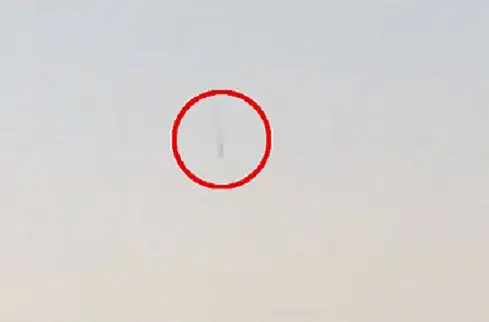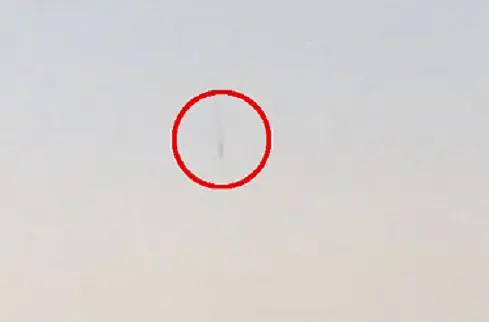 A mysterious aerial object was spotted in the skies over Greater Manchester. A video shows an apparent black object with dark grey trails behind it over Aston-under-Lyne.
The UFO flies through the air and streams out dark grey trails above Ashton-under-Lyne but does not seem to move in any direction.
One of the witnesses Sophie Birch said that she and her partner saw the object while driving in Ashton-under-Lyne. They pulled over to have a better view of the object. Sophie said that the object just wasn't moving at all and just hovering in the air.
The couple's conversation can be heard on the video trying to figure out the bizarre object, but they just could not explain it.
She said that it was so unusual to them and that they kept on watching and observing it for quite a while. But they just can't find a simple explanation as to what the thing is. Sophie suggested that it could be aliens and her sister thought the same thing.
The video appears to show a black ship with something coming out of the back. Sophie said that they noticed a flock of birds flying at one point and they seemed to fly away because of fear.