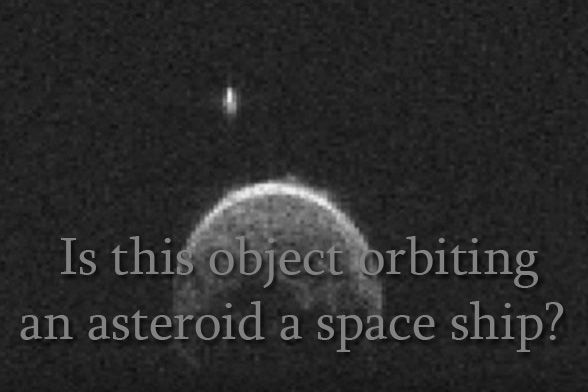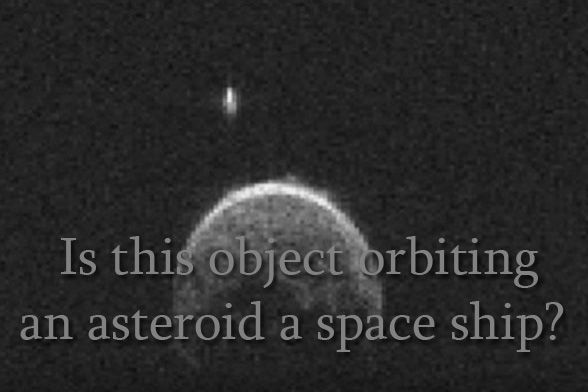 UFO enthusiasts had observed disc-shaped object orbiting an asteroid very close to earth, igniting speculations of NASA covering up an alien spaceship.
NASA said that it was nothing but a small moon. Nevertheless, this doesn't stop UFO enthusiasts to accuse the space agency of not telling the truth and insist that the object is a spaceship.
Tyler of Secureteam10 made a video explaining the reason he believes the object discovered on asteroid 2004 BL86 is not what NASA had told. The object in question passed 199,600 km from Earth on January 26, 2015.
Tyler says the 7-metre in diameter object doesn't look like a moon as it has a long, metallic cylindrical hull with two other smaller cylinders that appear like arms sticking out the side.
Even though Tyler admits it isn't a conclusive proof, he is pretty confident it is of alien origin. He says that even if NASA had a better footage of the UFO, they would edit it for it to look like a moon.
Some YouTube viewers commended the work of Tyler saying that it is important to keep a critical eye and common sense when it comes to dealing with any information from NASA.
However, others argue that NASA is correct as objects spotted close to every asteroid have always been in a circle, oval, or disc-like shape. One commenter said that the small object moving in from the top of the frame is the asteroid's satellite, meaning the moon.
The YouTube user further explained that hundreds of professional astronomers and thousands of amateur astronomers have been monitoring this object. He said that NASA released information after it was examined by dozens of non-government agencies, including those who are seriously researching evidence of extraterrestrial life.
The post continued that it was quite odd that out of 20,000 individuals who have looked into the matter, none of them claimed what Tyler was claiming. The commenter concluded that it was a moon.