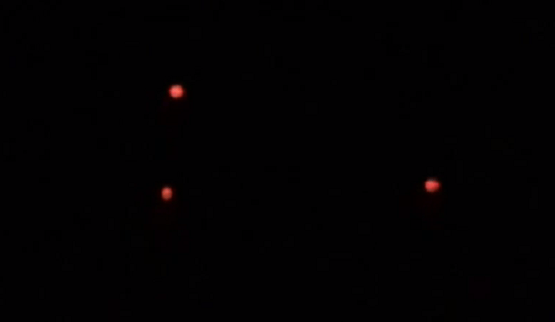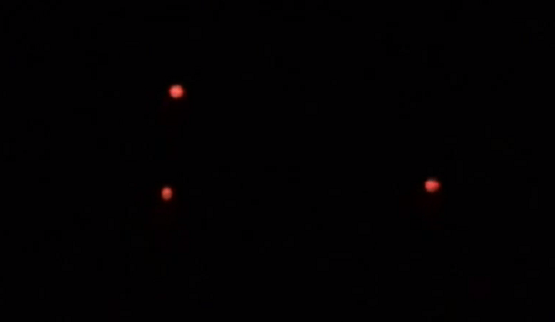 A witness in Hazlet, New Jersey claimed to have seen and videotaped a silent, triangular unidentified flying object with three red lights. According to the witness testimony filed in Case 53663 of the Mutual UFO Network (MUFON) database, the witness saw the object on Christmas Eve of 2013 when he was returning from the house of a friend.
The witness was with his wife travelling along Middle Road in Hazlet, NJ when three red lights were appearing in their view. They were in triangular formation moving slowly towards the east at approximately a hundred feet over the houses on the right side of Middle Road.
To their curiosity, the reporting witness stopped his vehicle at the first house next to Airport Plaza shopping center. He took out his mobile phone and aimed it at the object. The object was over him when he started videotaping it, which began moving straight up at that moment. The witness heard no sound of it. He recorded it on video until became out of sight.
MUFON received the case on January 22, 2014. New Jersey MUFON state director Ed Dobson investigated and closed the case as unknown.
In his report, Dobson said that the object was triangular with red and white pulsating lights. The witness called the police to know if there were complaints about it, but there was none. He also claimed that his brother-in-law spotted a similar object the weekend before.